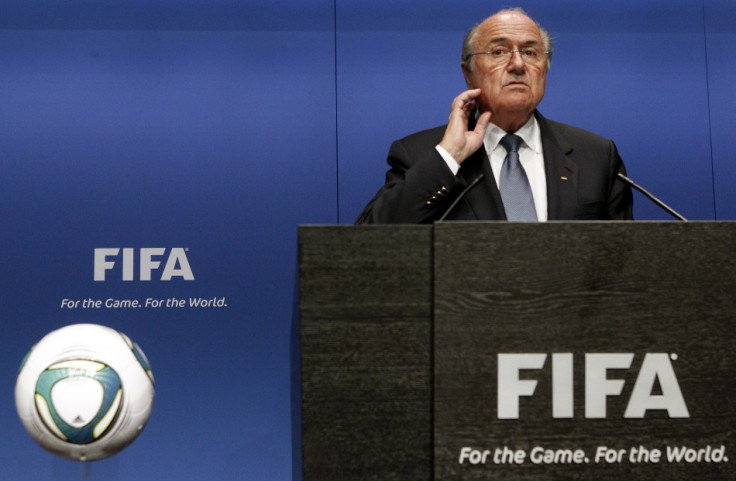 Allegations of corruption at FIFA deepened last night as two heavyweight sponsors turned up the heat on world football's governing body while the world football body's president, Sepp Blatter, refused to accept the game was in crisis.
Coca-Cola said the allegations of corruption were "distressing and bad for the sport". German sportswear maker Adidas added that the storm is neither good for football nor for FIFA and its partners".
The unrest comes as allegations of cash-for-votes in both the FIFA presidency campaign and the World Cup bidding process threaten to destabilise football's governing body.
No crisis
After a weekend of Shakespearean drama in which Qatar has been tainted by suggestions it bought the 2022 World Cup; the head of Asian soccer Mohamed Bin Hammam and the head of the CONCACAF region Jack Warner have been suspended over bribery allegations; and Bin Hammam withdrew from Wednesday's FIFA presidential race, Sepp Blatter defiantly insisted there was nothing for FIFA to investigate.
"Crisis? What is a crisis?" asked Blatter at a news conference in Zurich on Monday.
"Football is not in a crisis. Football is in some difficulties and they will be resolved inside our family," he said.
His combative tone has been reinforced by the knowledge that he will be elected unopposed for another term on Wednesday after Bin Hammam's withdrawal.
He refuted suggestions, from the British government among others, that the election should be suspended.
"If governments try to intervene then something is wrong," he said.
"I think FIFA is strong enough that we can deal with our problems inside FIFA."
Eye of the storm
Bin Hammam and Warner were both provisionally suspended over an allegation Bin Hammam paid Caribbean delegates $40,000 to vote for him instead of Blatter.
Both men have denied any wrongdoing, with Warner describing the FIFA ethics committee hearing as a "kangaroo court" and Bin Hammam appealing the suspension.
The in-fighting and proliferation of accusations has triggered a chorus of criticism.
Brazil's 1970 World Cup winning captain Carlos Alberto Torres led calls from the World Cup's most successful soccer nation. "There should be a general change, there are so many good people who could take office," Carlos Alberto told Reuters.
"I think there should be new people in command of the bodies," he said in a telephone interview. "With the same people staying (in power) so long there is a vicious circle."
British sports minister Hugh Robertson said FIFA should bow to growing international pressure.
"Even if you consider that FIFA lives in an ivory tower you could not help but notice the clamor around the world for change at the moment," he said.
Australian senator Nick Xenophon likened Blatter's denial of a crisis to a Monty Python comedy sketch.
"Sepp looked completely in denial ... FIFA hasn't just received a 'flesh wound'. It's on the ground bleeding profusely," he told Reuters.