Embattled Fifa President will not travel to the woman's World Cup Final to present the trophy in Vancouver, Canada on 5 July for what his lawyer has described as "personal reasons."
Blatter, who describes himself as the "godfather of the women's game", is under increasing pressure as two separate investigations into alleged corruption within the upper echelons of Fifa raise further awkward questions about his leadership.
Blatter, who has been the subject of allegations about corruption for years, was not personally linked with the raids at Fifa's Zurich headquarters on 27 May in which a number of top officials were arrested.
The FBI and the Swiss authorities are pursuing two separate investigations but Blatter was still elected for a fifth term in June. He stood aside a few days later but then said he may be persuaded to stay after all if no "convincing candidate" to replace him could be found - which sparked outrage. Fifa later had to clarify the situation saying he would not stand again.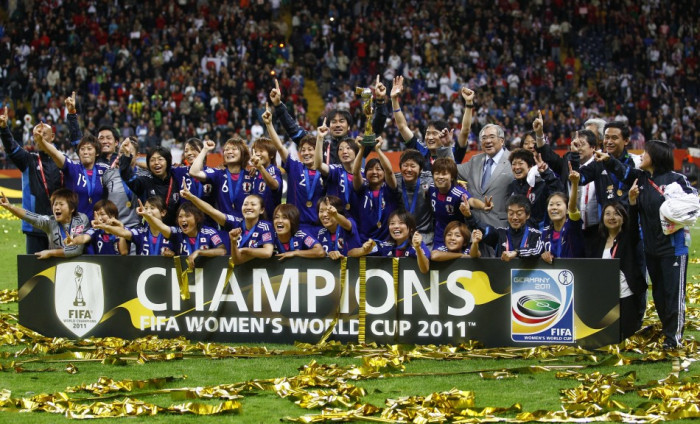 Since becoming Fifa President in 1998, Blatter has presented the trophy to the winning woman's team every four years. But this year, his US-based lawyer Richard Cullen told Reuters: "He's not going to go to the finals in Canada. He has informed the organizers of that and cited personal reasons."
Blatter has not always endeared himself to the women's game, once suggesting that female players could dress in skimpier kits to attract more fans.
"Let the women play in more feminine clothes like they do in volleyball," he said in 2004. "They could, for example, have tighter shorts.
"Female players are pretty, if you excuse me for saying so, and they already have some different rules to men - such as playing with a lighter ball. That decision was taken to create a more female aesthetic, so why not do it in fashion?"
Should England progress by beating Japan in their semi-final in Edmonton on 2 July, they will meet either the USA or Germany who meet in Montreal this evening on 30 June. It remains to be seen whether Blatter's non-attendance will completely ruin the occasion for whoever wins the World Cup.