Fifa: Secretary general Jerome Valcke sacked following corruption allegations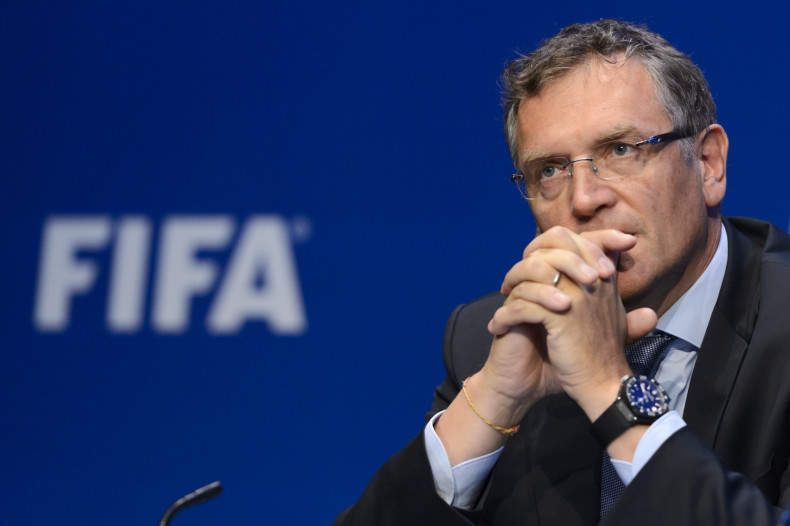 Fifa secretary general Jerome Valcke has been sacked from his role at football's world governing body following his suspension over allegations he sought to profit personally through the sale of World Cup tickets he controlled. The 55-year-old had already been suspended for 90 days from all football-related activity in October 2015 by Fifa's ethics committee.
The French football administrator has now been dismissed with immediate effect, with acting secretary general Dr Markus Kattner taking over his role for the time being.
A Fifa spokesperson said: "Jerome Valcke was provisionally released from his duties as secretary general on 17 September 2015, and on 7 January 2016, formal adjudicatory proceedings were opened against him by the adjudicatory chamber of the Fifa Ethics Committee chaired by Hans-Joachim Eckert. The provisional suspension imposed on Jerome Valcke on 8 October 2015 and extended on 6 January 2016 continues to be valid."
Valcke was suspended alongside Fifa president Sepp Blatter and Uefa chief Michel Platini after the pair were accused of being involved in a "disloyal payment" of £1.3m ($1.8m) in 2011. Both men were handed eight-year bans from football activity after being found guilty of breaking Fifa's code of conduct regarding the payment.
On 5 January, the investigatory chamber of Fifa's ethics committee recommended a nine-year ban from all football-related activities for Valcke after the conclusion of its investigation into his conduct.
At the time, a spokesperson said: "The chairman of the investigatory chamber of the Ethics Committee, Dr Cornel Borbély, has concluded his investigation into the activities of the currently suspended Fifa secretary general Jerome Valcke and handed over the respective report together with recommendations to the adjudicatory chamber of the Ethics Committee, which is chaired by Mr Hans-Joachim Eckert.
"In his final report, the chairman of the investigatory chamber of the Ethics Committee recommended imposing a sanction of a nine-year ban and a fine of CHF 100,000 (£67,500, $99,000) on Mr Valcke for alleged violation of the general rules of loyalty, confidentiality, duty of disclosure, cooperation and reporting, conflicts of interest, offering and accepting gifts and other benefits and general obligation to collaborate. Until a formal decision is taken by the adjudicatory chamber of the Ethics Committee, Mr Valcke is presumed innocent."