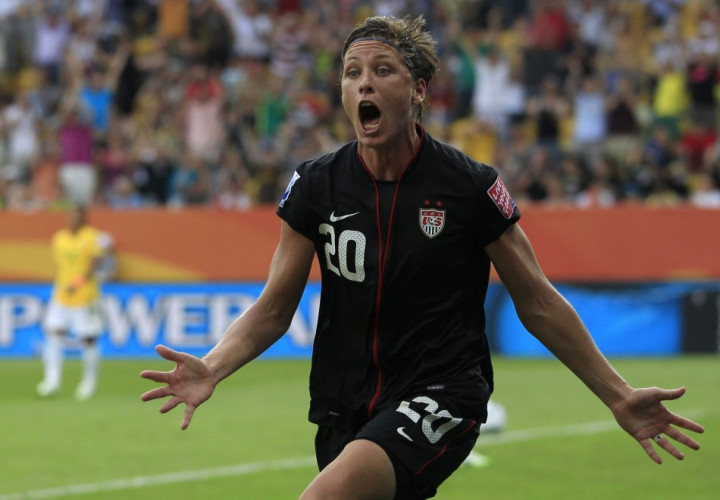 The U.S.A. vs. France match at the FIFA Women's World Cup on Wednesday looks set to be a thrilling encounter.
The sixth tournament runs until 17 July, with France playing the U.S.A. in the first semi-final and Japan taking on Sweden in the second match tomorrow.
Japan beat defending champions Germany 1-0 in their quarter-final while Sweden overcame Australia 3-1. Both France and the U.S.A. required penalties to reach the last four. The U.S. beat Brazil after a 2-2 draw while France triumphed 4-3 on penalties against England after their match finished 1-1.
In the U.S., the tournament is available live on ESPN3, as well as through the Spanish-language broadcaster Univision, both stations offer full match highlights and live streaming.
In the U.K., Eurosport are showing the tournament, a full list of live fixtures and highlights is available on the channel's website.
In addition, FIFA are offering video and photo highlights as well as live online coverage of each match.
So all you have to do is sit back and enjoy what should be a couple of fascinating semi-final matches.