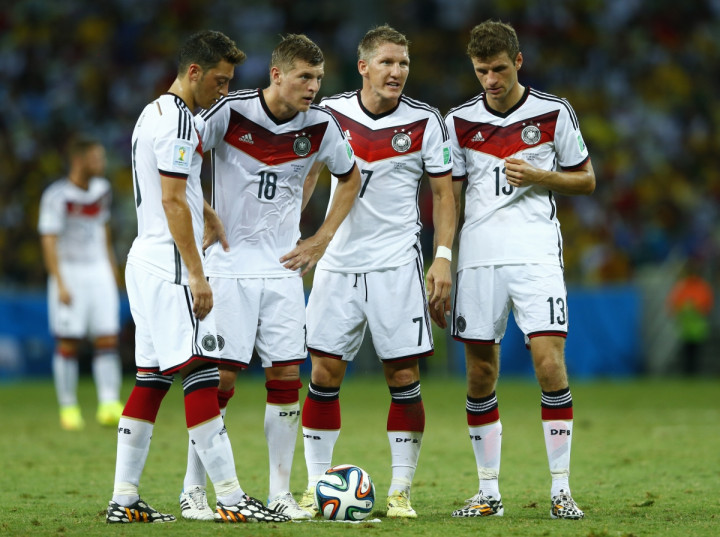 Germany has the wind in its favour in its quest to pick up the Spain's baton and dominate world football in the coming years.
Though Spain won two European titles and the World Cup in a row, Joachim Low's side may even overcome it. Furthermore, their football philosophy is in some ways an improvement on the Spanish tiki-taka – as beautiful but more pragmatic.
It retains the passing game but also has the German traditional physical power as an advantage. That allows them to control the ball as Spain used to do but also makes them more direct and dangerous up front – with an extra advantage at set pieces.
In addition, while Spain found strong rivals on its golden way to the football supremacy – Germany itself, Netherlands and Italy – Low's side may have their way to the glory paved by its own rivals' weaknesses.
Argentina, the runners up, will eventually reach the next World Cup with Lionel Messi certainly in decline, in his thirties, and probably without Javier Mascherano, his faithful squire.
Netherlands achieved a surprising third place in Brazil but would have struggled without veteran trio of Arjen Robben, Robin Van Persie and Wesley Sneijder. Their participation in the next World Cup is unsure, and while they should be at Euro 2016, they will probably be passed their best.
Meanwhile, Brazil's future is even more uncertain than its present. Aftera disappointing World Cup, just Neymar looks to have a fixed place in the team. It seems that Brazil's unlimited reservoir of star players has run dry, while its new boss will have to decide whether to stick to the boring game or return to the "Jogo bonito" approach.
France and Belgium have an exciting with Paul Pogba, Raphael Varane and Eden Hazard showing promising signs but their sides will also need to find a new football identity to succeed.
Meanwhile, Spain and Italy – even England – will probably re-emerge as European powers in the upcoming tournaments but both teams face a dramatically and uncertain overhaul.
Germany, however, has pleasant present and an even a brighter future. It has a clear idea of what it wants and the players to interpret that formula. Nevertheless, the base of the team that on Sunday beat Argentina will be at the Euro 2016 at their peak. While Klose said his last goodbye in Brazil, Toni Kross, Manuel Neuer and Thomas Muller can be expected to keep growing and maturing, with Marco Reus – missing in Brazil due to an injury– leading a promising new generation along with Julian Draxler.