Disgraced Fifa executives Sepp Blatter, Jerome Valcke and Markus Kattner awarded themselves more than £55m ($80m) in pay rises and bonuses over a five-year period, according to lawyers representing football's world governing body.
The trio were found to have "enriched" themselves through annual salary increases, World Cup bonuses and "undue" severance payments worth tens of millions of dollars, allegedly violating Swiss law in the process.
The evidence found by Quinn Emanuel, the US law firm hired by Fifa to conduct an internal investigation into corruption and other wrongdoings at the body, will be passed to US and Swiss federal prosecutors investigating Fifa in the wake of the corruption scandal.
The news comes after the Office of the Attorney General of Switzerland (OAG) raided Fifa's offices to seize evidence in the ongoing probes into Blatter and Valcke. The pair have already been banned from football-related activity for six and 12 years respectively. Kattner was dismissed from his role as deputy secretary-general after Fifa's internal investigation revealed "breaches of his fiduciary responsibilities" by paying himself bonuses.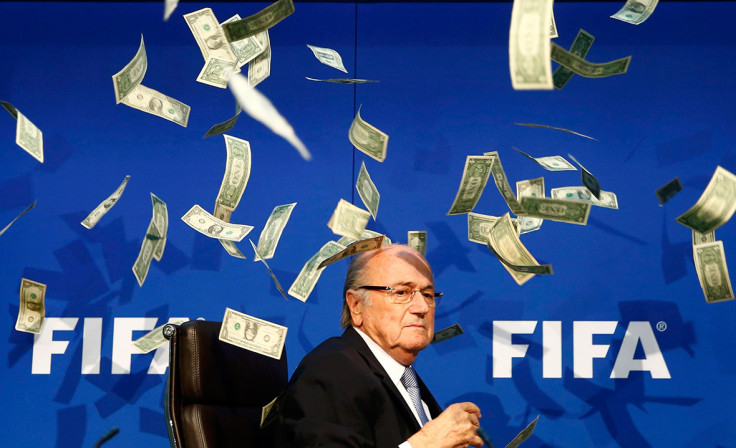 Fifa said in a statement: "It is clear that the preliminary findings indicate that the payments and contracts warrant considerable further investigation. Fifa has shared this information with the Office of the Swiss Attorney General and it will brief the U.S. Department of Justice on the matters as well. This is consistent with Fifa's commitment to cooperate with the authorities and Fifa's policy of zero tolerance for wrongdoing. Fifa will also refer the matter of these contracts and payments to the Fifa Ethics Committee for its review."
Fifa highlighted how Blatter, Valcke and Kattner receive £16m in special bonuses for the 2010 FIFA World Cup in South Africa apparently without an "underlying contract provision stipulating such bonuses". Valcke and Kattner were awarded a combined £9.8m in bonuses for the 2014 FIFA World Cup in Brazil, and in June 2014, they were made eligible for a combined CHF £10m in bonuses for the 2018 FIFA World Cup in Russia.