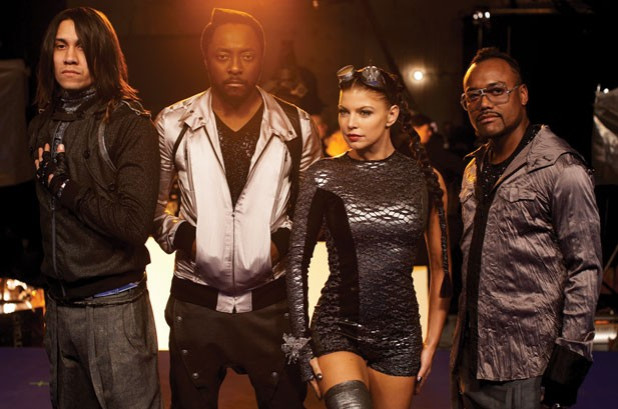 Fifty Shades of Grey author ELJames has revealed that the Black Eyed Peas inspired her worldwide bestsellers.
The 48-year-old British novelist, who previously said that she was a fan of classical music, confessed to listening to the American band's track Sexy while writing the bondage trilogy that catapulted her to fame.
She said during the launch of the Fifty Shades classical album at Shoreditch House in London: "I have songs that I write sex to. One of them is the Black Eyed Peas' Sexy. That is a very sexy song."
The track, which is off Fergie, Taboo, Apl.de.ap and will.i.am 's 2003 album Elephunk, features lyrics such as: "For you I'm a fanatic/ I'm an addict/ your sexy antics turn me on like automatic."
James's erotic novel follows a young college student as she embarks on a sado-masochistic relationship with a brooding older businessman, Christian Grey.
The mummy-porn writer insisted that one of the reasons the raunchy read has become one of the fastest selling books of all time was because the covers were "discreet", allowing fans to read them anywhere.
James said: "I designed the covers because in my early 30s I read a lot of romantic fiction when I was slogging in and out of London on the Tube. But they had these horrible covers of women with their clothes falling off.
"I hated that and I had to bend the covers back. So I designed really discreet covers so that no one would ever know they were salacious."