Arsenal's humiliating second-half performance in their 5-1 thrashing to Bayern Munich leaves their Champions League hopes in tatters and a host of their former players foaming at the mouth.
Alexis Sanchez drew his side level before half-time at the Allianz Arena on Wednesday (15 February) following Arjen Robben's opener. A capitulation from Arsene Wenger's side however saw Bayern score three times in 10 second half minutes, with Thomas Muller adding a fifth in the final minutes to recreate the scoreline of Arsenal's last visit to Bavaria in 2015.
Post-match ire wasn't limited to Arsenal Fan TV, although for many people, that would have been their first destination after the final whistle. A cacophony of criticism followed from all directions in the aftermath of another miserable night in Europe with many of Arsene Wenger's former charges orchestrating the discontent.
Ian Wright's Twitter meltdown was a particular highlight, revealing amid a flurry of expletives he was forced to turn the game off as his former club were taken apart.
Former Gunners defender Martin Keown described the defeat as Wenger's "lowest point ever", insisting a changing of the guard is now inevitable this summer. "It's embarrassing, outclassed and outplayed," Keown said during his punditry duties with BT Sport.
"[Wenger] looked particularly wounded," Keown said. "I feel for him; he almost needs to be protected from himself. This is 20 years of work here. He's been magnificent for the club.
"This brings forward the change that looks likely at the end of the season. I think it will be him that makes the decision. The realisation that the decision needs to be made is more apparent tonight."
After witnessing his former boss looking so dejected in his attempts to explain Wednesday's loss, Lee Dixon also felt the end is nigh.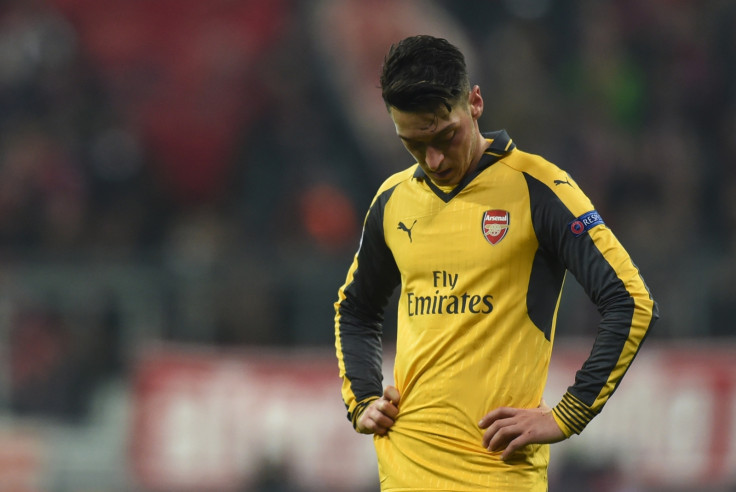 "I look at that team and I see a nice team – that's not what wins you championships. I think he realises, he seems so low. This team is getting no response from him," Dixon said on ITV Football.
"It's so obvious that they fight for so long and then they lose inspiration. He owes it to himself to change that. It is he who will pull the rug from under his own turf. I think he thinks it's time [to go]. I've never seen him like that before."