The FinTech Innovation Lab London is now open for applications and is hoping to discover and help accelerate the growth of new companies in the financial technology sector.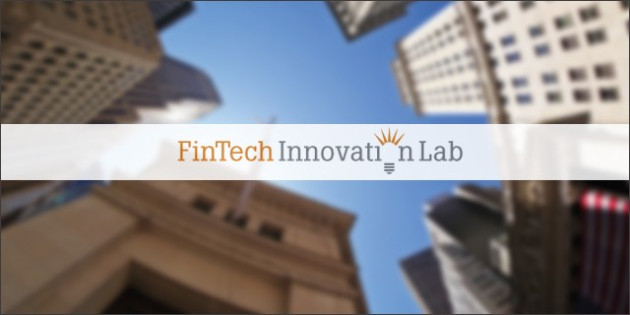 It has been announced that London is getting its very own innovation lab, focused on financial technology companies, modelled after an already successful project set up in New York.
Primarily aimed at early- and growth-stage companies developing new technologies for the financial services sector, the program, which will run from January to Easter, will work as an accelerator for start-ups, giving the selected companies guidance and mentorship from key players in the industry to help develop their services.
The mentors will include executives from established financial institutions as well as members of the London investment community, angels as well as venture capitalists.
The lab is modelled after a similar programme based in the US, run by the New York Investment Fund and Accenture. The programme has already helped a dozen start-ups successfully develop their business.
Karl Meekings, programme manager for the London lab explains: "We are working with quite a few banks back in New York and we had some discussions with them and we figured there was an untapped market in London. There is no comparable programme run in the FinTech [finance-technology] sector, and with major banks having their headquarters in London it made sense to come over."
The initiative is backed by the Technology Strategy Board, a board set up to help stimulate and support innovation in the UK, the City of London Corporation and the Mayor of London, Boris Johnson.
About the project, Johnson said: "The project has huge potential to help spur jobs and growth and I'm sure it will attract some very bright minds whose inventions could help to revolutionise the financial services of this great city."
The project is hoped to tap into an otherwise very independent sector; one that does not receive much support or attention from accelerating programmes.
"Technology is an integral part of people's day to day lives. The businesses that flourish in the future will be those that capitalise on the huge potential of new technologies to make their customers' lives easier. The FinTech Innovation Lab London is a great step forward that will enable entrepreneurs to develop new ideas and cement London's position as a global leader in financial services and technology innovation", explained Antony Jenkins, chief executive of the Barclays Group.
Richard Lumb, Group Chief Executive-Financial Services at Accenture, said: "This programme can make a big difference to the commercial success of new technologies by bringing innovators and entrepreneurs together with their potential customers. This is important to this country, where we have brilliant innovators who are striving for commercial success."
Applications are open from now until 1 November. "For the last programme in New York, we had over 70 applicants; we are expecting good numbers for London too" Meekings told us. The companies that have applied then have to go through a filtering process and six participants will be announced at the end of the year. The programme will run for 12 weeks from January 2013.
The FinTech Innovation Lab helps companies grow their technology but also acquire the right connections in the financial services sector. "If one technology catches the eye of a few banks, it can end up being good for both the banks and the company", Meeking adds.
The FinTech industry in London sees this news as a positive step for London in reaffirming its position in the financial world and helping cultivate new talent and innovation.
Nick Hungerford, CEO of Nutmeg, an innovative online wealth manager, and himself a mentor to a number of FinTech entrepreneurs, welcomed the move to open a lab in London.
"Silicon Valley is such a success story because there is always someone challenging the status quo," he said. "London will only remain the centre of the global financial system if the capital can create a similar ecosystem where new entrepreneurs continually challenge the incumbents."
Jeff Lynn, co-founder and CEO of Seedrs also reacted to the news. "I am thrilled to see the launch of this innovation lab. Financial services has been one of London's biggest strengths for over 300 years, and as we come to a greater appreciation of the importance of start-ups for growth and innovation, it makes perfect sense to incubate and grow financial technology ventures. I'm sure we will see some great businesses come out of this lab, and I look forward to investing in many of them."
"We welcome the launch of the FinTech Innovation Lab in London. It's great to see an initiative like this in an industry that has historically been too slow to innovate at times. The UK stands to gain a great deal from investing in the ideas that young entrepreneurs have in the sphere of financial services; our economy is so dependent on our continuing capacity to excel as a global financial hub that it makes sense to do whatever we can to ensure that we are thought-leaders in the sector", commented Joseph Weir of MarketInvoice.
Jannick Malling, the CEO of Tradable, notably noted the benefits of having a mentorship programme for young companies and their entrepreneurs. "In the finance sector, there's a lot of do's and don't's that as an entrepreneur you won't be familiar with unless you spent several years working in or with big financial companies. People have been talking about how the VCs in London are different from those of the US by not having the same attitude towards trying and failing and so it could prove even more critical to entrepreneurs in the UK to get help from people who know how the industry works and can say 'I have been here before'".