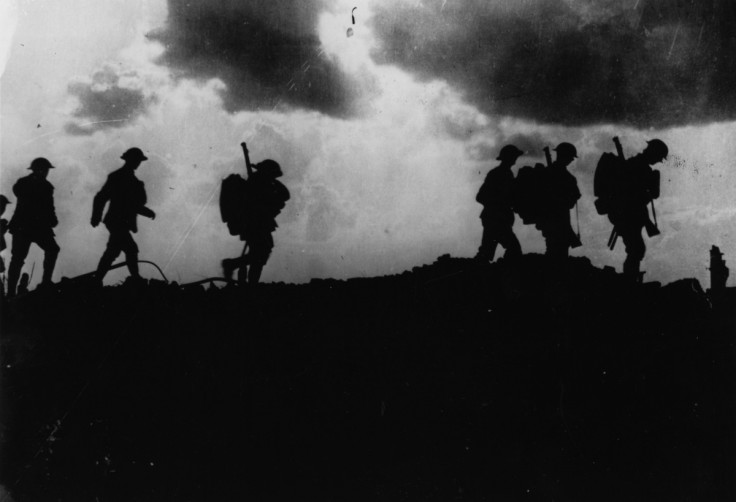 A digital archive remembering the lives of the millions of people from Britain and the Commonwealth who served in the First World War has been launched.
As part of the World War One centenary running until 2018, the Lives of the First World War project gives the public access to the records of more than 4.5 million men and 40,000 women who served with the British Army overseas.
It is hoped the site, which was organised by Imperial War Museums, will provide a useful research tool for future generations. The project's organisers have also asked members of the public to contribute stories, family photographs and official documents to the website, to build a picture of the lives of over eight million people who served abroad and on the home front.
Luke Smith, IWM's digital lead for the war's centenary, told BBC News: "We need the public to help us piece together over eight million life stories, so that we can remember these people now and in the future.
"Everybody can contribute... whether they choose to simply remember someone online, upload a picture from their family album, share a story passed down through generations, or connect official records to build a full and factual picture of what happened to that person throughout the war."
Currently, four-and-a-half million British army members are included in the archive, although for many entries there is little more information than their names. By submitting photographs and documents, it is hoped Lives of the First World War interactive platform will become a "permanent digital memorial".
Names and stories to be added to the project include members of the Royal Flying Corp/Royal Air Force, the Royal Navy, the Canadian Expeditionary Force and the Australian and New Zealand Imperial Forces.
As well as documents such as census information, medal and grave records and family photographs, organisers have said they are also seeking personal details, such as diaries and letters. The project is free to use and is supported by the DC Thomson Family History, which runs several online ancestry websites.
One of the stories already published is of Sister Martha Aitken, who served in the Territorial Force Nursing Service in casualty clearing stations and military hospitals in France and Scotland. Another, Mairi Lambert Chisholm Gooden-Chisholm, worked in the British Red Cross Society and Order of Saint John of Jerusalem. Private Albert Tattersall, was born in Beswick, Manchester in 1894 and served in the Manchester Regiment.