Zimbabwe church leader charged with rape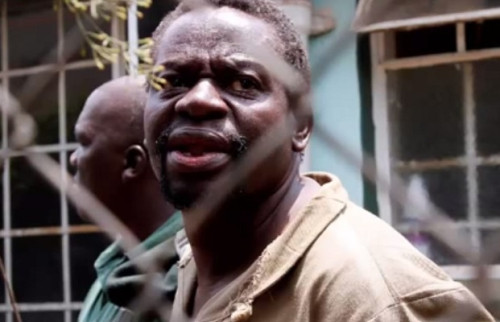 Robert Martin Gumbura, 57, of the Independent End Time Message Church received a 40 year jail sentence for raping three women and possessing pornographic material.
A four month sentence for possession of pornographic material would run concurrently with the 40 year term.
Gumbura has 11 wives and 30 children and had told the court during an earlier appearance that his wish was to have 100 children.
Police have expressed concern over an upsurge in the number of rape cases throughout the country, the Daily Nation reported.
According to police statistics, at least 400 children were raped and 392 adults sexually abused in 2013.
Humanitarian Crisis in Sahel
The UN has warned against a huge humanitarian crisis for people across the Sahel region, where more than 20 million are in desperate need of aid.
According to the United Nation Office for the Coordination of the Humanitarian Affairs ( OCHA), the situation for countless communities across the region – including across Senegal, the Gambia, Mauritania, Mali, Burkina Faso, Niger, Chad, northern Nigeria and Cameroon – is still desperate.
According to a three-year-plan launched by UN at a conference in Rome on Tuesday, humanitarian actors in the Sahel will:
Funding of the 2013 Appeal reached 63% or about $1.1 billion (£700m) against a $1.7 billion (£1bn) request.
This year over $2bn (£1.2bn) is necessary to deal with the crisis.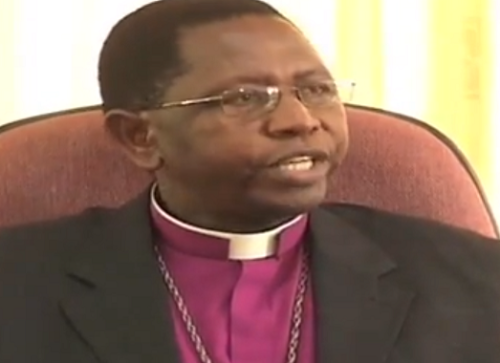 Spat between Ugandan and UK Archbishops over anti-gay law
The head of the Anglican Church in Uganda has critically responded to a letter from the Archbishops of Canterbury and York addressed to Nigeria and Uganda, asking them to scrap controversial homophobic laws in force in both countries.
In the letter the two archbishops had said that homosexuals were loved and valued by God and they should not be discriminated against.
Archbishop Stanley Ntagali responded that "homosexual practice is incompatible with Scripture".
He said he hoped the Church of England would "step back from the path" it had set itself on "so the Church of Uganda will be able to maintain communion with our own Mother Church".
Archbishop Ntagali said the Church of Uganda had been encouraged by the country's amendment to the Anti-Homosexuality Bill. The changes removed the death penalty, and made other provisions of the bill less severe - all amendments which he said the Church of Uganda had recommended.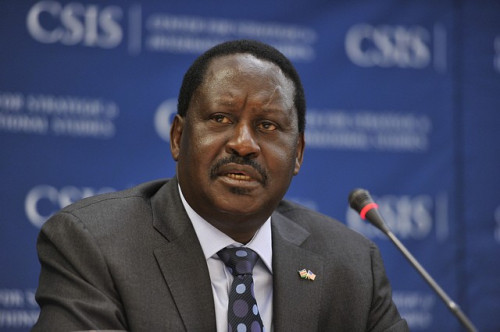 Kenya hit by riots after police raid
Kenyan police clashed with Muslim youths rioting for a second day on Monday in protest against a raid on the Masjid Musa mosque in the port city of Mombasa, a Reuters witness said.
The youths hurled rocks at the police and shouted "release our brothers".
Police raided a mosque in the city on Sunday, saying militants belonging to the terrorist group al-Shabab were carrying out training there. More than 100 people were arrested.
"This is not a mosque for prayers but a base for recruiting Muslim youths to engage in terrorist activities," Senior Mombasa police officer Henry Ondieki told local newspaper the Daily Nation.
Somalia's al-Shabab Islamists have carried out a series of attacks in Kenya, in what they say is retaliation for Nairobi's decision to deploy troops to Somalia to hunt them down.
Kenyan police said two protesters were killed on Sunday but local human rights activists said five died in the clashes. A policeman was also critically wounded, a police source said.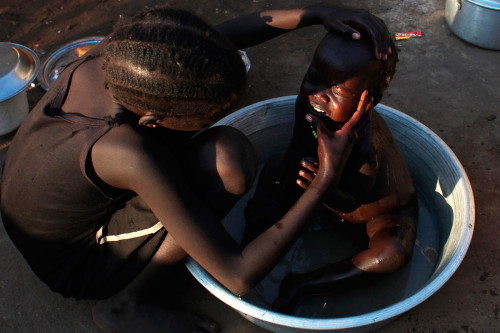 Conflict deepens in South Sudan
The US urged South Sudan's leaders on Monday to implement a January 23 ceasefire between the government and rebels. US also told the South Sudanese government to release the remaining four political prisoners, so peace talks with the warring side could progress.
South Sudan's former vice president says he has formed a "resistance" group that will fight the government to ensure democracy and good governance in the war-battered country.
"We decided to organise a resistance against the regime," Machar told VOA (Voice of America) in a telephone interview.
"So, yes, if you heard troops in Upper Nile, in Jonglei, in Unity States, in Equatoria saying what I am saying, yes, we are now an organised resistance against the regime," said Machar.