The flesh-eating drug krokodil has not been found in Scotland, despite alerts in several areas.
According to Metro, officials have issued warning letters to social workers in Glasgow, Shetland, West Dunbartonshire, South Ayrshire and Argyll and Bute about the drug, which is a cheap, home-made substitute for heroin.
Krokodil emerged in Russia over a decade ago. It is made from everyday household items including petrol and codeine.
It gives a heroin-like high but one that lasts for much shorter. Because of the toxic ingredients, the drug rots users from the inside out and causes them to develop gangrene, giving the skin a green and scaly appearance, which is where its name came from.
The drug sparked panic in the US and UK last year after reports of it emerging in Arizona came out. However, to this date, the Drugs Enforcement Agency is yet to identify one laboratory-confirmed case of the drug.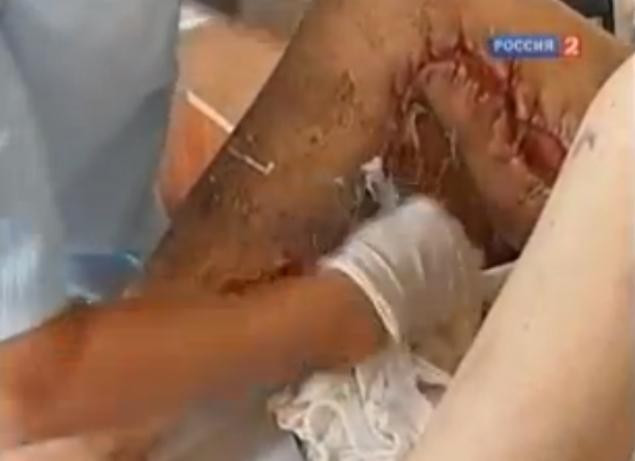 Reports also emerged of its use in South America, where a teenager allegedly injected the drug into her genitals. Mexican authorities also denied the presence of the drug.
Christine Duncan, from the Scottish Families Affected by Drugs and Alcohol, told the Metro: "Krokodil is something we are aware of but have not yet met anyone affected by it.
"That could easily change. New drugs and legal highs are appearing on the market all the time. My advice to anyone thinking about using any homemade or unknown drug is simply not to do it.
"Anything concocted outside a proper laboratory, like krokodil, is untested and potentially lethal. What makes these drugs so dangerous is that no-one knows exactly what is in them."
Local residents in Llanelli, south Wales, also recently voiced concern about the possible presence of krokodil at a Safer Communities Action Group meeting, the Llanelli Star reports.
Chairwoman Vanessa Marsh said: "It came up because a few people had heard about it. Police assured us that there's no report of it in Llanelli."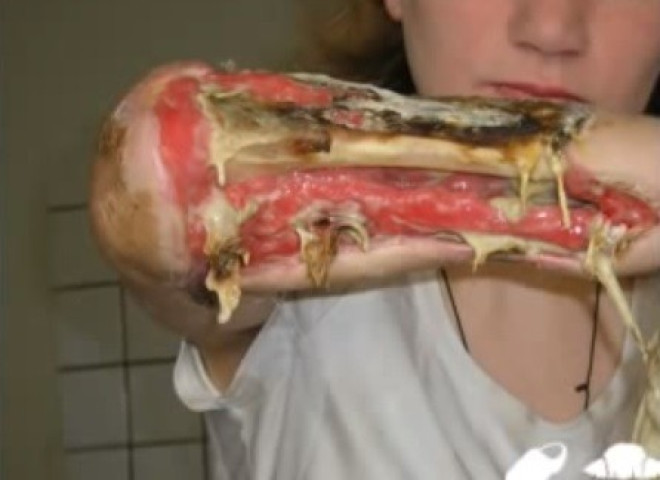 Sgt Justin Evans added: "While some officers are aware that this drug may be circulating in some areas in south Wales, there is nothing at the moment to suggest that it has come to Llanelli."
Despite numerous horror reports about the drug, most experts say it is highly unlikely krokodil has even left Russia and small surrounding areas.
The drug emerged after Russian authorities cracked down on heroin trafficking with great success. Without access to heroin, people living in extremely remote parts of the country began creating their own homemade substitute. They also are far less likely to seek help for their addiction as they are forced to register with the government and face huge stigmatisation as a result.
A spokesman for UK-based addiction charity Addaction told IBTimes UK: "I think it is safe to say that nobody would use Krokodil out of choice, and risk suffering from its terrible side effects. Many Russian users will not have access to the kind of drug treatment available in the UK, and dependent drug users may well move to Krokodil (or desamorphine, as it is known) out of desperation and poverty.
"It is a miserable state of affairs, highlighting both the terrible power of addiction and the need for treatment who need it most."