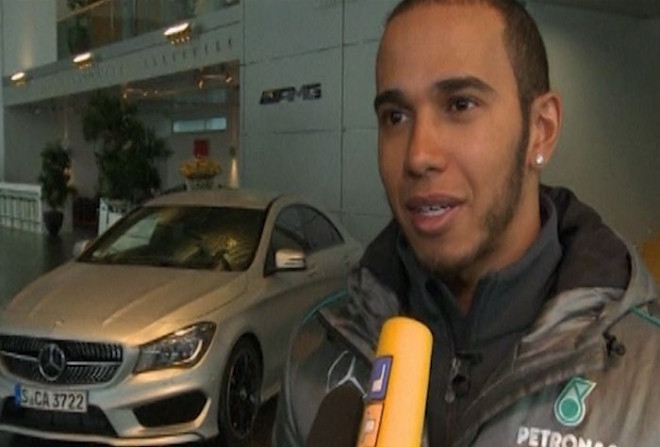 Formula One driver Lewis Hamilton has dedicated his victory at the Malaysian Grand Prix to the passengers on board missing flight MH370, and their families.
Hamilton, whose dominance of the race was reflected in his lights-to-flag triumph, told reporters "after such a tragedy three weeks ago, I'd like to dedicate this to those people [on board the plane] and their families."
The British driver's victory capped a Mercedes one-two, with team-mate Nico Rosberg finishing in second place. However, the German did not refer to the MH370 victims in his post-race speech.
The grand prix was preceded by a minute's silence for those affected by the disappearance of flight MH370 on 8 March.
The entire roster of drivers, along with support staff, stood to honour those on board the plane, which is now assumed to have crashed into the Southern Indian Ocean.
During the race itself, many teams plastered stickers of support on their cars and the drivers' helmets. Mercedes even ran with the slogan '#PrayforMH370' on its car during a demo run.
However F1's display of remembrance came under fierce attack on Twitter, with many claiming the silence lasted well under a minute, and was interrupted by people talking.
One Twitter user even posted a picture of a stopwatch bearing the time 00:00:28, referring to the length of time the silence is believed to have lasted.
F1 was dragged into controversy on the day before the race, when reports surfaced suggesting relatives of the Chinese passengers, who have been staying in Kuala Lumpur to await news of the plane, had been asked to leave their hotel so members of the Ferrari team could move in.