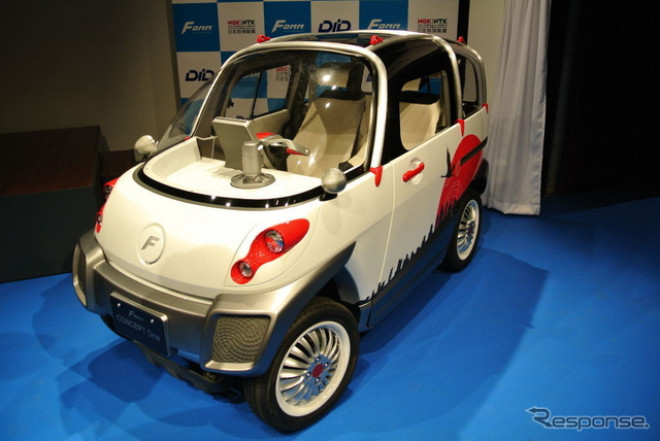 A Japanese company has developed an electric car capable of operating in areas hit by tsunamis, flash floods and heavy downpours.
The Fomm Concept One bills itself as a "water-world spaceship" and claims to be the world's smallest 4-seater vehicle. At less than 2.5 metres long, it is 20cm shorter than the standard two-seater Smart car, as well as being both slimmer and lighter.
Its main selling point, however, is its ability to both float and move on the water's surface if suddenly caught in deep water.
Once caught in water, the Fomm Concept One uses a "water-jet generator" to propel itself through the water.
To maneuver the vehicle the driver uses a jet ski-style handlebar that controls both the acceleration and braking.
The wheels have a slim design so that they behave like fins underwater, capable of turning the car
Tsunami threat
Hideo Tsurumaki, president of Fomm, came up with the idea for the vehicle after witnessing devastating tsunamis in his home province of Shizuoka Prefecture.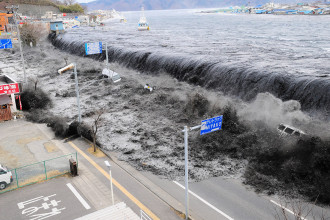 "President Tsurumaki's hometown is a known danger spot for tsunami and other natural disasters," a spokesperson for Fomm told IBTimes UK. "He wanted to design a mobility device that can withstand those environments".
A study undertaken following the devastating 2011 tsunami in Japan, which claimed the lives of over 15,000 people, warned that one in six Japanese people lived in areas likely to be affected by tsunamis in the future.
Professor Nobuo Fukuwa who led the study at Nagoya University said that response measures needed to be taken to protect the 22 million residents of low-lying areas.
Tsurumaki heeded this warning in part to protect his own elderly parents who are apparently too physically weak to escape a tsunami should one hit.
Designed for disasters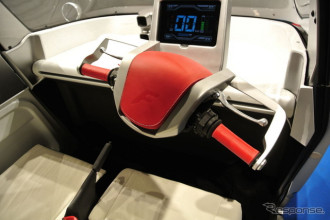 Despite being designed by Fomm as a transport solution for tsunamis and flash flooding, the firm states that the vehicle should only be used in emergency situations.
The vehicle's amphibious capabilities are also only limited to one disaster event before it requires maintenance work.
The Fomm Concept One is currently on display at the Bangkok International Motor Show while Fomm seeks to raise additional funds for the project.
Mass production of the Fomm Concept One will begin in Thailand in September 2015 where it will initially be sold for 300,000 THB (£5,550).
Fomm then hopes to expand the production and sale of the vehicle to other parts of Southeast Asia and Japan.