Real Madrid president Florentino Perez has reiterated the club's interest in noted Arsenal target Kylian Mbappe, although appeared to hint that the teenage AS Monaco wonderkid might not move to the Santiago Bernabeu just yet.
Highly-rated French forward Mbappe has quickly emerged as the most coveted young talent in world football following a fantastic 2016-17 campaign in which he scored 26 goals and produced 14 assists in all competitions to help Leonardo Jardim's free-scoring side claim their first Ligue 1 title in 17 years. He was also instrumental in their run to the semi-finals of the Champions League.
Monaco were said to have turned down a world-record bid from Real worth €120m (£106.4m, $136.4m) last month and it was later claimed that Mbappe informed his current employers that he only wants to join the reigning Spanish and European champions.
The Daily Telegraph subsequently reported that the 18-year-old, who could cost up to €140m, did actually view Arsenal as a realistic option at this early stage of his career.
It has now been suggested that the player could be offered a 900% payrise in order to stay at the Stade Louis II that would see his wages skyrocket from £15,750-a-week to approximately £140,000.
Real are still thought to remain the front-runners in the crowded chase to sign Mbappe, who has also been linked with the likes of Paris Saint-Germain, Liverpool and Manchester United, although Perez believes he might be too young.
"He is a very good player, it reminds me of last year of when they said that we would sign [Paul] Pogba," he said in a detailed interview with esRadio, as relayed by Marca. "The summer is very long, [Zinedine] Zidane has had a close relationship with him for several years. But very few players play at Real Madrid at the age of 18.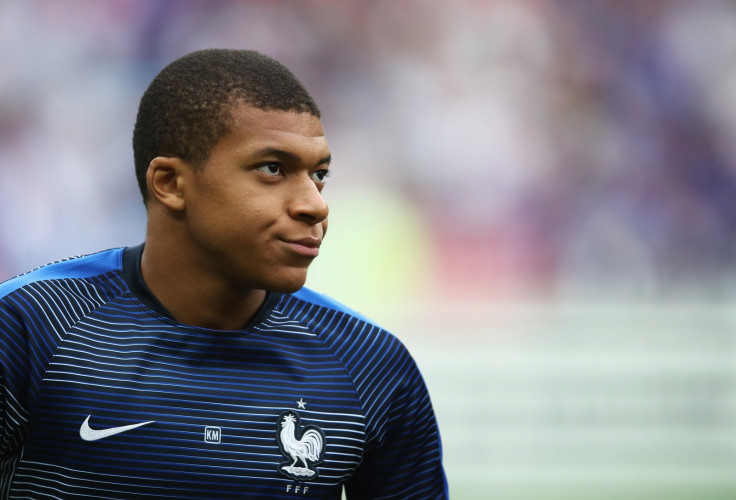 "He should have patience, the coach has it in his mind. It's not worth saying if we are going to bring in players who could be on the bench."
It had been suggested that Real could also hijack Everton's increasingly protracted £5.2m deal for Sandro Ramirez, with the Malaga forward apparently viewed as a potential replacement for Old Trafford-bound Alvaro Morata. However, Perez, re-elected unopposed for a third four-year term as Real president last week, seemed to dismiss such a pursuit.
"First I've heard of it," he said.