Kylian Mbappe should decide against joining the likes of Manchester United, Real Madrid and Arsenal this summer and stay at Monaco in order to "settle" at the top level, according to former Premier League star David Ginola.
Mbappe, 18, is one of the most in-demand players in world football after bursting onto the scene in the principality last season and is expected to break the world transfer record if and when he does move to one of Europe's elite clubs.
Real Madrid reportedly had a £103m ($131.4m) bid for Mbappe turned down last month, while Arsene Wenger is believed to have tried to convince the France international to join Arsenal.
Manchester United are also interested in the Monaco starlet. However, Ginola thinks his compatriot should learn from Les Bleus teammate and Red Devils star Anthony Martial, who he believes made the move to Old Trafford prematurely, and stay in France for another season.
"[Kylian] Mbappe has everything, already, at a very young age," Ginola told talkSPORT. "He was very consistent for Monaco last season, and that was probably the biggest surprise. We knew of his quality, but he was surprising us every week with technique, his skill, his power and his pace...and I think the best is yet to come.
"There have been instances in the past with Anthony Martial moving to Manchester United and honestly, staying another season at Monaco will probably be a good thing for him, just for him to settle at the top level a little bit more.
"Sometimes you see young players leaving their home to go somewhere bigger and they didn't succeed because it's too complicated and it's too much pressure. Kylian Mbappe seems to have the right people around him. His dad and his agent are good advisors, so I guess he's going to make the right choice.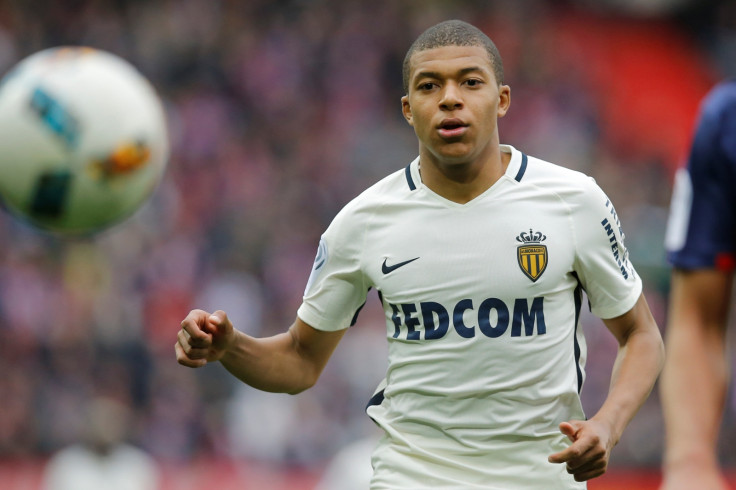 "But the thing is, when there is so much money on the table it's not only about you, the club would be thinking twice about it. Apparently they want to put a lot of money on the table to keep him for another year, so we have to wait and see."
Mbappe is admired by a number of Europe's biggest clubs, but Real Madrid seem to be the front-runners for his signature at present. Reports last week suggested the teenager has verbally agreed to join the Champions League winners, with Real Madrid boss Zinedine Zidane now considering whether to make him a part of his squad this summer or in 12 months' time.
Arsenal maintain a strong interest in Mbappe and are also pursuing a deal for Lyon's Alexandre Lacazette, who is keen on a move to north London. Manchester United are hopeful of tying up a deal for Real Madrid outcast Alvaro Morata, whose departure could pave the way for Mbappe to arrive in the Spanish capital.