26-year-old Bertie Stephens is CEO of London-based start-up Flubit and he has big plans for his e-commerce website.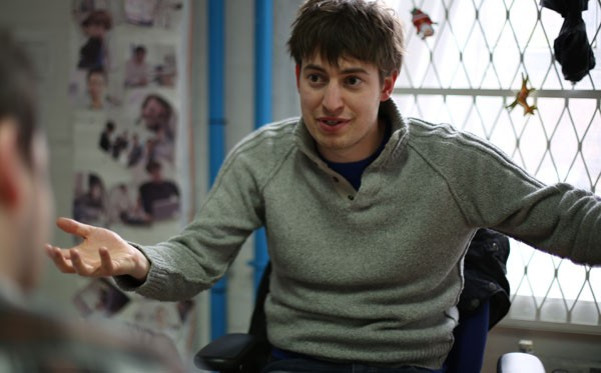 The idea of taking on Amazon may seem like a crazy idea for most, but for one 26-year-old entrepreneur, it's simply a challenge.
By the time most people reach their mid-twenties they are lucky if they have held down a real job for more than a year and will probably have a few funny stories to tell about their Gap Year in Australia.
Bertie Stephens is a little bit different.
At 26, Stephens is currently the CEO and founder of Flubit, a London-based start-up currently valued at £5 million and which is aiming to disrupt the entire e-commerce world.
When I asked him if there was a company he would like to see Flubit resembling in five years' time, his answer was Amazon, a $120bn company which bestrides the e-commerce world like a giant.
While some around him may have laughed it off, Stephens wasn't laughing, and given what he has already achieved in his young career, it would be foolish to write off the possibility.
Stephens' career began in his teens when he landed a job on the Harry Potter films, 'starring' as Neville Longbottom's double. At the age of just 19, Stephens used money earned on those films to fund his own feature film - a 16th century period drama entitled Roanoke: The Lost Colony - which he also directed.
From there he set up a film and video production company called MWS Media along with a couple of friends, with clients including the BBC and the NHS. All this was done while completing a first class honours degree from London's South Bank University.
Simply not enough
Although MWS Media was a success and is still going strong today, it simply wasn't enough for Stephens. By his own admission, he "has a lot of ideas" and he's "always been someone who likes to do things rather than think about things."
And so in a bid to solve a problem he was having with buying goods online, he came up with the idea of Flubit. The idea is a pretty simple one.
Having decided on the product you want to buy, you check out how much its costs online. Once you have found the cheapest price you can, you send that URL to Flubit and within 24 to 48 hours, they will response, and in 80 percent of cases the offer they give you will be better.
While Stephens says it will help with any type of product, it is particularly strong in toys, videogames and phones. The only thing it doesn't dabble in is tickets, airfares or hotels.
Flubit is able to offer lower prices because it deals with manufacturers directly, removing the costs associated with selling on other platforms such as commissions and click-ins.
The company has been around for 18 months or so and has grown. quickly, from a fledgling group of four people based in a small bedroom in Stephens' own house a couple of years ago, the company now has 35 employees based across two floors of an office building in Hoxton.
But it may have never happened but for a misunderstanding.
Misunderstanding
When the idea first came to Stephens he was able to meet with a potential investor and pitch his idea to him, asking for an investment of £5,000 to get things off the ground.
However the investor misheard Stephens, offering him £50,000 instead. Stephens says he faced a moral dilemma whether to tell him or just take and the money and go for it. "The concept of Flubit, someone might do one day. If I hadn't at least given it a shot, I'll always be able to say I have given it a go."
As if it was nothing, Stephens adds "and then we raised 500k" and from there Flubit has grown quickly, with the most recent valuation indicating the company is worth £5 million.
"Our proposition is to really disrupt e-commerce" and the investors who have put their money behind Flubit also believe in that says Stephens. "They don't want us to do something small, we're not out there to tweak something, we're out there to actually disrupt something."
Stephens says that Flubit is all about the individual, with offers crafted for just you. "It's an antisocial platform to a degree" he says, as offers made to you cannot be shared with your friends on Facebook or Twitter.
Kinetic energy
Watching Stephens's kinetic energy as he jumps from desk to desk, answering phones, responding to emails, talking to his colleagues it is clear to see that he is highly motivated and loves the challenge of growing his company.
But what about having to manage 35 staff and dealing with colleagues hugely more experienced and older than him:
"The age and experience thing is brilliant because ultimately I am learning all the time. We as a team make mistakes all the time and it is not something we are ashamed about it is just something we have to do as we are trying to do something completely disruptive."
Stephens says that the conversion rate for Flubit is around one in three which is huge in comparison to other businesses such as Groupon and Wowcher, and it is this potential which has seen investors value the company at $5 million.
The website is currently only available in the UK and Ireland and Stephens wants to spend the next 18 months dominating this sector of the market and building its technology to handle an increased user base.
A lot of the attention Tech City and the London start-up scene in general has gotten over recent weeks has been thanks to the purchase of Summly by Yahoo for $30 million. Asked if such a situation would be something Flubit would like, Stephens remains coy, but indicated that offers had been made.
Flubit is on course to become the next big thing in e-commerce and with Bertie Stephens at the helm it certainly won't fail for a lack of effort.