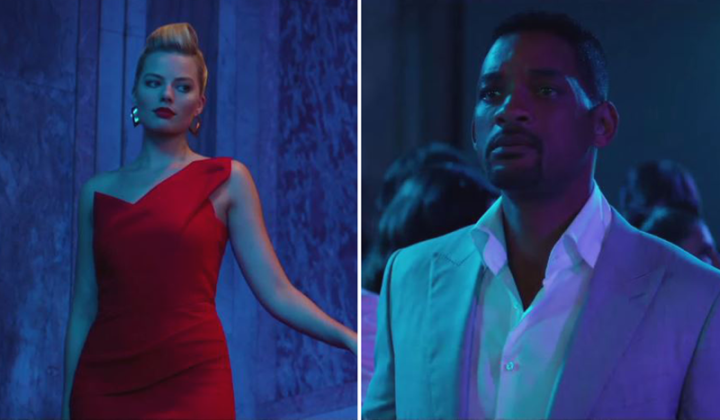 Focus sees Will Smith play an experienced con artists whose criminal life is turned upside down by the arrival of a young hopeful grifter played by Wolf of Wall Street's Margot Robbie.
Things get complicated.
A first trailer for the comedy crime thriller has now been released, giving us a taste of the movie ahead of its release next year. You can watch it below...
Stylish, sexy and intriguing, it's a good first look at the movie from writer-director pair Glenn Ficarra and John Requa, whose last film Crazy, Stupid, Love was a rare rom com success commercially and critically back in 2011.
Focus also stars Rodrigo Santoro, Brennan Brown and BD Wong. The film will be released on 27 February 2015.
Here's a full synopsis:
Will Smith stars as Nicky, a seasoned master of misdirection who becomes romantically involved with novice con artist Jess (Margot Robbie). As he's teaching her the tricks of the trade, she gets too close for comfort and he abruptly breaks it off. Three years later, the former flame—now an accomplished femme fatale—shows up in Buenos Aires in the middle of the high-stakes racecar circuit. In the midst of Nicky's latest, very dangerous scheme, she throws his plans for a loop... and the consummate con man off his game.