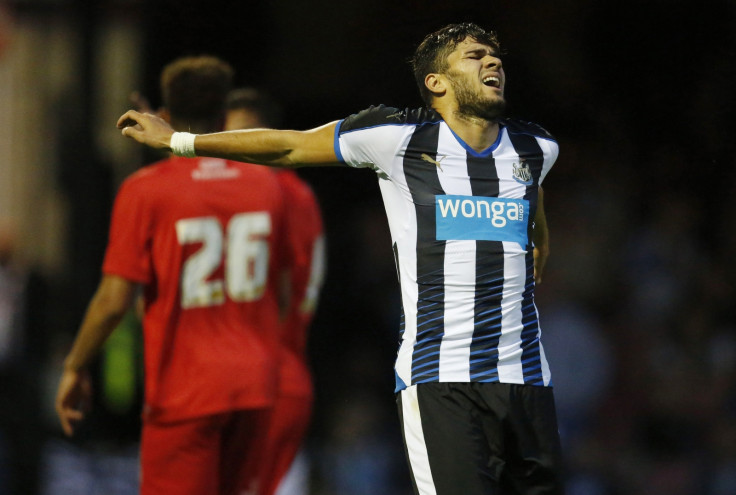 Football clubs across the UK are banning journalists from attending press events and gaining interviews with players, with some only granting access if news outlets pay up. This move has sparked outrage from local newspapers across the country who report on their teams, and has now grabbed the attention of the National Union of Journalists (NUJ).
"There is a long list of clubs who have banned reporters from press conferences and access to football grounds because they do not like any reporting they perceive as negative," said an NUJ spokesperson.
The union wrote to (FA) chief executive Greg Dyke on 28 July asking him to step in and "condemn the censoring of the press". So far they have not heard back. The FA's communications officer did not return calls from IBTimes UK seeking a response.
The Daily Telegraph's north east football reporter Luke Edwards has been banned from Newcastle United's St James' Park for a season after reporting that the club's dressing room was messy.
In mid-July Swindon Town's owner Lee Power said news outlets that do not have a commercial deal with the team would no longer be welcome at press conferences. Any pre-game interviews will be posted on the team's website and appear via a smartphone app, which Power hopes will bring in advertising dollars. Local newspaper the Swindon Advertiser was banned from access to the team in 2014 for what was perceived as "negative" coverage.
Also in mid-July reporter Will Watt of The Gazette complained to the FA and asked the organisation to step in after Blackpool FC temporarily banned him from interviewing players, managers and coaches. Watt called for the FA to "follow the lead of the NFL in America, which outlaws the practice of clubs banning the media". In early June the paper was locked out of an announcement that Blackpool was hiring a new manager, Neil McDonald.
"The NUJ believes censorship by football club owners is unacceptable; they should be held to account for the decisions they make and the way they run the club. It is the fans who will be the losers," NUJ general secretary Michelle Stanistreet said.
It's Dyke's responsibility, she added, "to work with clubs to ensure that football fans have access to a variety of reports on the fortunes and otherwise of their club".