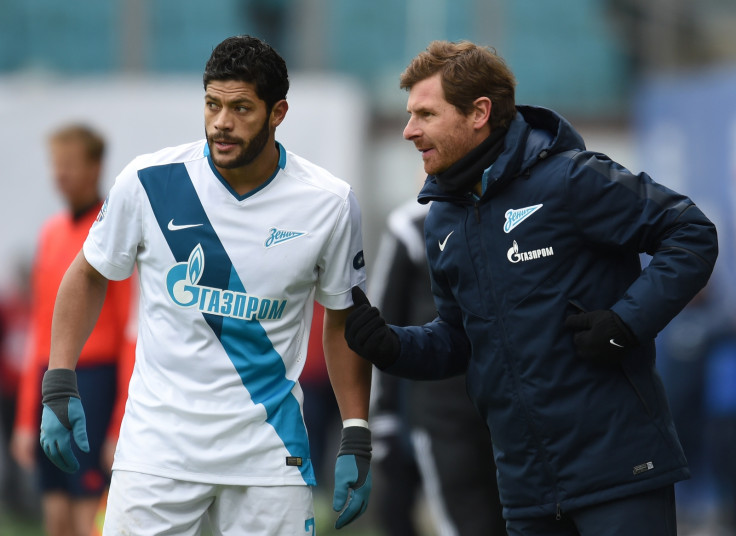 Russia 2018 CEO Alexey Sorokin has confirmed that Zenit St Petersburg striker Hulk has been withdrawn from participating at this weekend's World Cup draw by manager Andre Villas-Boas, but claims such a decision was made for purely sporting reasons.
The Brazilian international was due to assist with events in Konstantinovsky Palace on Saturday (25 July) alongside the likes of compatriot Ronaldo and 2006 winning captain Fabio Cannavaro, but it was confirmed earlier this morning that he had recently been replaced by former Russian international midfielder Alexey Smertin.
Such a removal occurred just days after Hulk had expressed concerns over the ongoing existence of racism in Russian football in the aftermath of an ugly incident involving Arsenal academy graduate Emmanuel Frimpong.
Frimpong, who now plays for FC Ufa located in the Republic of Bashkortostan, was controversially handed a two-match ban after he was sent off for reacting to alleged racial abuse during a 2-2 draw with Spartak Moscow at the Otkrytiye Arena.
The 23-year-old subsequently accepted the ban but claimed it was 'beyond a joke' that the Russian Football Union (RFU) claimed it had no grounds to take disciplinary action against Spartak given that neither the match delegate nor match inspector recorded any disciplinary violations towards him from the stands.
"It [racism] happens at almost every match in Russia but the world does not hear about it because they try to keep it quiet," Hulk told reporters at a training session on 20 July, according to Reuters.
"I see it happening all the time. I used to get really angry about it but now I just send a kiss to the fans and try not to get angry."
Despite Hulk once again addressing such a sensitive issue, it appears his no-show at the draw is merely as a result of Zenit facing a long trip to Yekaterinburg where they face FC Ural the following day.
"Russia 2018 CEO Alexey Sorokin says AVB withdrew Hulk from World Cup draw for "purely sportive reasons," Telegraph sports news correspondent Ben Rumsby tweeted.
Hulk is expected to release a statement on the issue later today (24 July).
During the same press conference in St Petersburg, Fifa general secretary Jerome Valcke admitted he is likely to leave his role at world football's governing body when Sepp Blatter departs in February.
Speaking ahead of Saturday's preliminary round draw for the 2018 World Cup, he said: "If I would be the next FIFA president, I would take a new general secretary so yes, whoever becomes president should have a new general secretary because it is the most important relationship for any organisation."