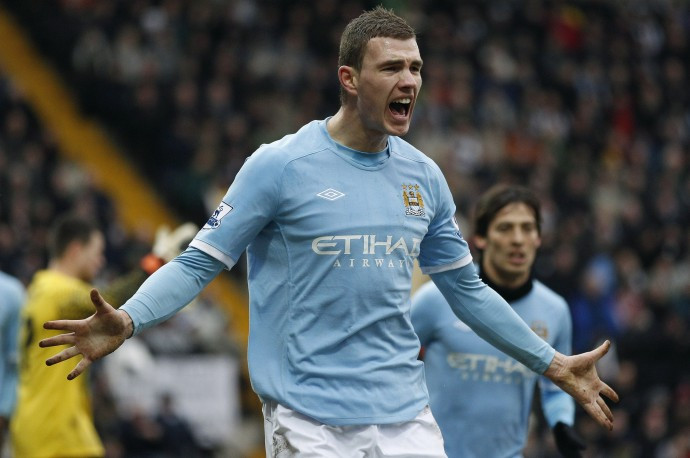 Manchester City star, Edin Dzeko maintains that Bayern Munich are beatable before tonight's Champion's League between the two sides.
Dzeko has faced Munich multiple times whilst at Wolfsburg, but is now piling on the pressure on what is already looking to be an exciting game.
The25-year-old Bosnian is hoping to be tested against some of the greatest teams in the world during this season's Champions League. He claims playing at the Allianz Arena against one of the best teams in Europe is exactly what he's been looking for.
"No team is unbeatable and neither is Bayern," said Dzeko. "They are playing very well, nine games and no goals conceded, obviously that's superb.
"But we are also good and it will be a very interesting game for the fans."
Manchester City only managed a draw against Italian side, Napoli in their last Champions League game and Roberto Mancini's side will be looking to better that against Munich.
Dzeko has been ever-present for City this season, netting 6 goals which lands him in third place in the top scorer's league, behind teammate Aguero and Manchester United rival, Rooney.
The Bosnian has spoken out about how he is not at City for the money. "It is not about money," he confirmed. "It is playing against clubs like Bayern Munich, one of the best in the world.
"That is why we all came to Manchester City."