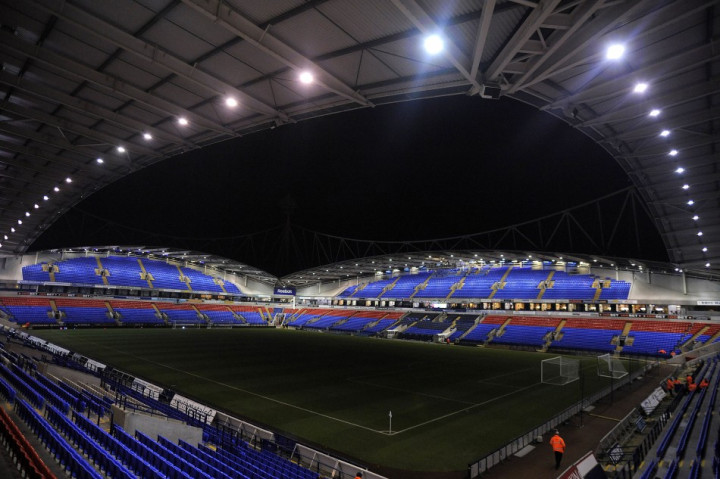 A football club has dumped its payday loan shirt sponsor following outcry at the huge interest rates charged by the lender.
Championship side Bolton Wanderers stripped QuickQuid from its kits, after "taking on board feedback" from furious fans and politicians.
Nearly 5,000 signatures were added to an online petition against the deal - believed to be worth £500,000 over two years - with criticism also from the local town hall.
A spokesman said the club had "unestimated" how unpopular its partnership with QuickQuid would be.
Wanderers' move was welcomed by campaigners who say lenders like QuickQuid prey on vulnerable people and charge too much interest for loans.
Quickquid has faced criticism for charging borrowers nearly 2,000% interest on loan repayments.
A club spokesman said: "While we anticipated some negative responses from the initial agreement, we underestimated the adverse reaction to the sector of business in which the sponsor operated. We undertook significant research into QuickQuid and were satisfied that they were a regulated and responsible lender."
Labour MP, Stella Creasy, branded QuickQuid a "loan shark." She campaigned earlier for Newcastle United to drop lender Wonga from its kits.
She said: "It is great news that Bolton Wanderers has listened to local residents and people around the country in saying no thanks to these legal loan sharks.
"Our message to all football clubs is louder now than ever before. Even if the Government and other organisations within football won't act to reform the way this industry works in Britain, we will speak up to make sure that our football grounds are legal loan shark free."
Councillor Morris said: "I am pleased with Bolton Wanderers Football Club's decision to reconsider their recent sponsorship proposal."
"We have been in discussion with the club since last week's announcement to raise our concerns and those of the community. Their response clearly shows the value the club places on the support of their fans and the wider Bolton family."
The club's chairman Phil Gartside said: "We have worked for years to build trust and participation with the community through our Community Trust, education programmes, and other initiatives that are currently underway in partnership with local and national government.
"We don't want our commercial relationships to come between us and our community, and neither does QuickQuid."
"Players will wear the logo of a sustainable energy firm on their kits during the next Championship campaign.
"After speaking with the University of Bolton Chancellor The Baroness Morris of Bolton and Vice Chancellor Dr George Holmes, and building on our already active partnership with the university, they introduced us to one of their technology partners, FibrLec."
IBTimes UK tried to reach QuickQuid for a comment but nobody was available.