Forbes Rich List 2016: Meet the 10 wealthiest people in Africa
Following several years of steady growth in Africa, the continent's wealthiest are facing a number of headwinds. The plunge in the price of oil and commodities has heavily impacted the elite earners.
The latest Forbes Rich List shows that the number of billionaires in Africa has taken a hit – from 28 down to 23. The group's fortune has also been impacted: the 50 wealthiest Africans are now worth a total $95.6 billion, a decline of $15 billion from a year ago.
IBTimes UK looks at Africa's Top 10 richest people in 2016.
1. Aliko Dangote (Nigeria), $16.7bn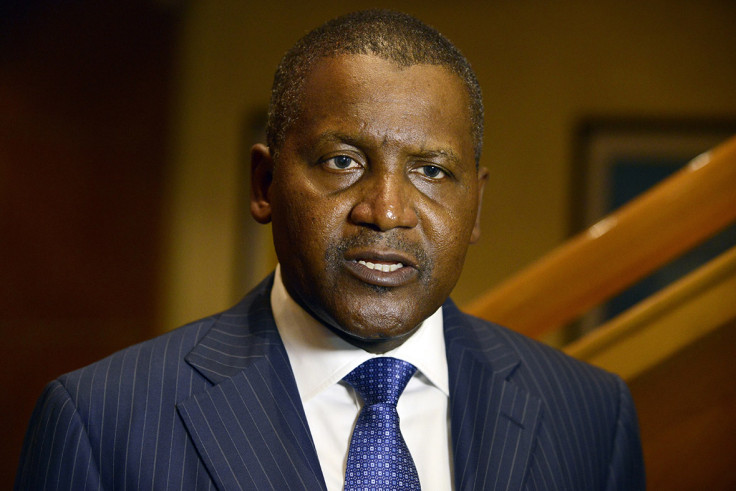 Dangote owns 90% of publicly traded Dangote Cement through a holding company – a percentage that exceeds the 80% ownership ceiling set by the Nigerian Stock Exchange. Dangote's spokesperson told Forbes that the company has until October 2016 to lower the 58-year-old's stake and has plans to do so by then.
Click here to read: Aliko Dangote's full biography
2. Nicky Oppenheimer (South Africa), $6.6bn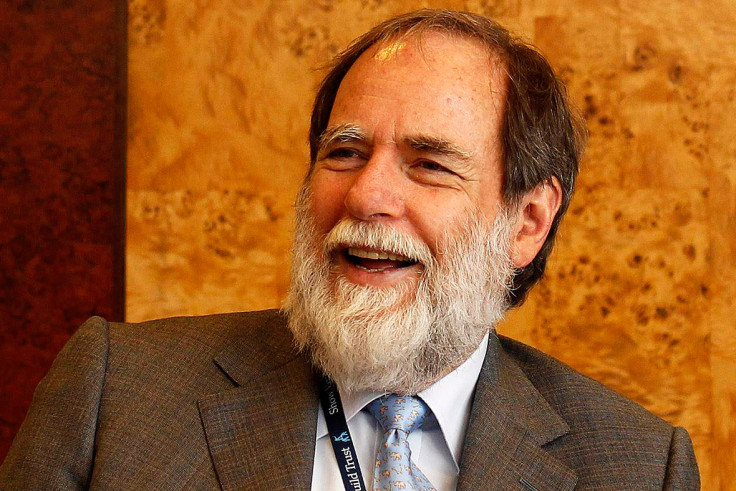 The South African's fortune stems from the stake he inherited in his family's diamond mining giant and marketer DeBeers.
For 85 years, his family occupied a controlling spot in the world's diamond trade. Since exiting the business in 2012 and selling his 40% stake to Anglo American for $5.1bn in cash, 70-year-old Oppenheimer has kept a relatively low profile. He has moved up the ranks from the number three spot in 2014.
3. Christoffel Wiese (South Africa), $6.5bn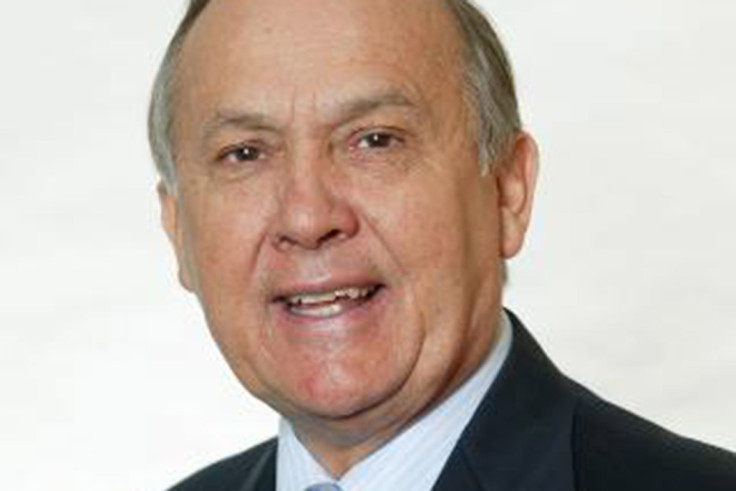 The second South African in the billionaires list, retail tycoon Wiese, 74, has had his eye on the UK for a while. Last spring, he bought British fashion retailer New Look for $1.23bn and gym chain Virgin Active for $1bn.
His biggest investment, furniture and home goods retailer Steinhoff, moved its listing from the Johannesburg Stock Exchange to the Frankfurt Stock Exchange in December 2015 in order to focus on the European market.
In February 2015, Steinhoff purchased clothing and footwear seller Pepkor, another one of Wiese's investments, for $5.7 billion in cash and stock – upping his stake to 17%. His portfolio does not stop there: it also includes a 15% stake in publicly traded Shoprite Holdings, supermarkets, furniture stores and fast food outlets in 15 countries, as well as stakes in private equity firm Brait, industrial products company Invicta Holdings and mining-sector investor Pallinghurst.
4. Johann Rupert (South Africa), $5.3bn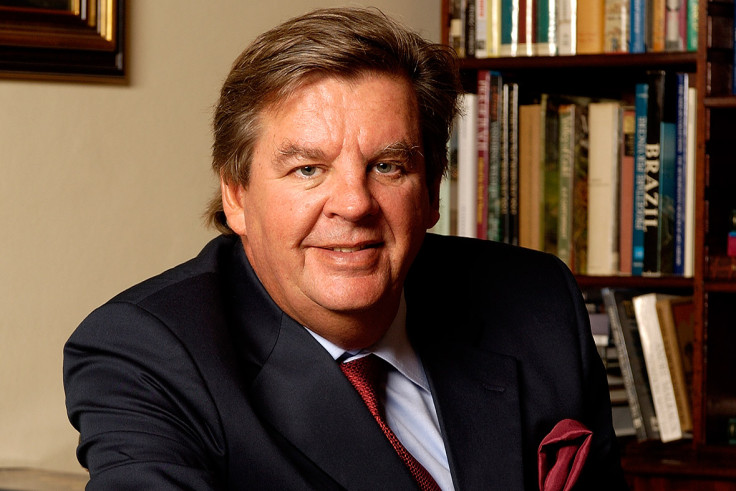 Another South African entry, Johann Rupert, 65, is currently the third richest man in the country. He chairs listed Swiss luxury goods firm Compagnie Financiere Richemont – best known for its brands Cartier and Montblanc – and owns part of Anthonij Rupert Wines, named after his late brother.
He created the company in 1988 after spinning off international assets owned by Rembrandt Group Ltd, a South African company his father Anton founded in the 1940s as a tobacco manufacturer.
Rupert also owns part of the Saracens English rugby team.
5. King Mohammed VI (Morocco), $5.7bn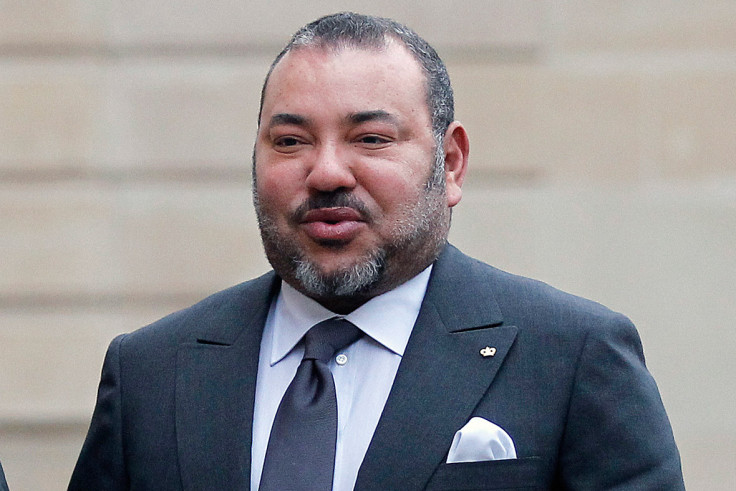 King Mohammed VI, who inherited a 35% stake in Societe Nationale d'Investissement (SNI) from his late father King Hassan, is Morocco's first billionaire.
SNI is a holding company that has stakes in several publicly traded companies, including: the country's largest bank, Attijariwafa; mining company Managem Group; sugar producer Cosumar; and dairy firm Centrale Danone.
According to Forbes, estimates of the king's net worth are up significantly from a year ago due to "new information about the value of SNI's assets".
Read more on King Mohammed VI's absolute powers: Could the monarchy be on its way out?
6. Nassef Sawiris (Egypt), $4.1bn
The 55-year-old is Egypt's richest figure, having carried out numerous investments in his country. In November 2014 he partnered with Abu Dhabi's International Petroleum Investment to develop a coal-based power plant in Egypt, and he is also one of the largest shareholders in cement giant LafargeHolcim (5%).
His company OCI, which departed from the Egyptian stock market during Mohamed Morsi's regime in 2013, was formally divided in February last year. Its construction arm, Orascom Construction, now trades on Egypt's exchange and Nasdaq Dubai. OCI's fertilizer and chemicals business now trades on Euronext Amsterdam.
In October, he became the biggest individual shareholder in Adidas with a 6% stake.
7. Mike Adenuga (Nigeria), $3.5bn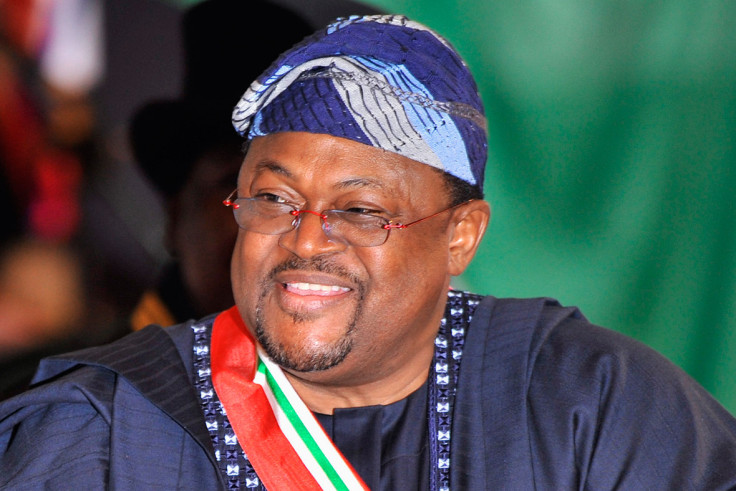 The 62-year old, who is Nigeria's second richest man, studied in the US, where he worked as a taxi driver to support himself. The story goes that, after returning to Nigeria and making a fortune trading lace and Coca-Cola, he made friends with Nigerian military big shots, who awarded him lucrative state contracts – laying the foundation of his fortune.
He built his wealth in telecom and oil production: his mobile phone network, Globacom, is the second largest operator in Nigeria, with 32 million subscribers. It also has operations in Ghana and the Republic of Benin. His exploration arm, Conoil Producing, operates six oil blocks in the Niger Delta. Adenuga also owns hundreds of properties throughout Nigeria through his real estate firm Proline Investments.
Forbes this year increased the value it assigned to Globacom, following a higher estimate of the company's revenues. In May last year, Globacom lodged a $600m takeover bid for Ivorian mobile telecoms operator Comium Cote d'Ivoire, a company that had been grappling with debt and cash flow problems.
8. Isabel dos Santos (Angola), $3.1bn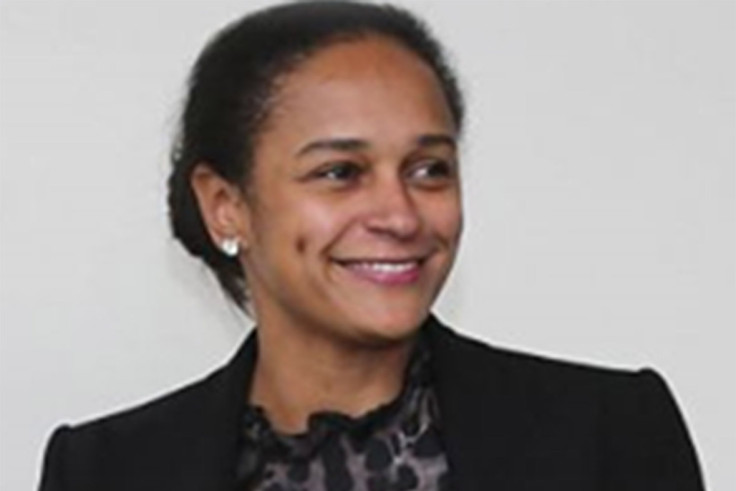 The eldest daughter of Angolan President Jose Eduardo dos Santos is Africa's richest woman, by virtue of her investments in Portugal and Angola. Though her representatives have denied that her assets have any connection to her father, Forbes claims that he transferred stakes in several Angolan companies to her.
In Angola, she holds 25% of Unitel, the country's largest mobile phone network, and a stake in a bank, Banco BIC. Meanwhile, in Portugal, she owns a nearly 7% chunk of oil and gas firm Galp Energia, and nearly 19% of Banco BPI, the country's fourth-largest bank. She is also a controlling shareholder of Portuguese cable TV and telecom firm Nos SGPS.
In October 2015, Dos Santos found herself at the centre of controversy after four members of the European Parliament publicly called for an investigation into her investments in Portugal, questioning their legality. They sayid that the method of payment – a transfer of funds by the Angolan government – "raises the possibility the Angolan State is indirectly and illegally financing private investments of his daughter Isabel dos Santos".
A spokesperson told Forbes that "Isabel dos Santos is an independent business woman and a private investor representing solely her own interests. Her investments in Angolan and/or in Portuguese companies are transparent and have been conducted through arms length's transactions involving external entities such as reputed banks and law firms."
9. Issad Rebrab (Algeria), $3.1bn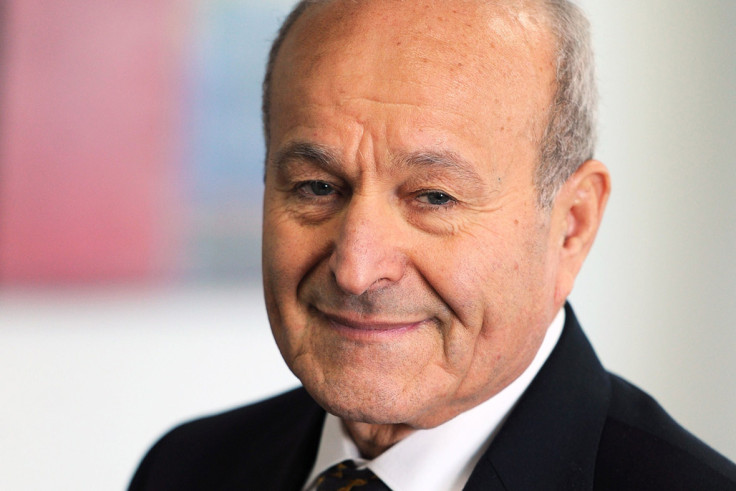 The first Algerian on the list, Rebrab – the son of militants who fought for the country's independence from France – founded the country's biggest privately held conglomerate, Cevital, which owns one of the largest sugar refineries in the world and produces vegetable oil and margarine.
Rebrab has been diversifying by buying European companies in distress. In 2014, he acquired (for an undisclosed amount) Groupe Brandt, a large France-based maker of appliances that had filed for bankruptcy protection. Rebrab said is betting that his country can compete with China for cheap labour, and Cevital has invested more than $200m to build a Brandt plant in Algeria, which will employ 7,500 people.
His five children work at the company.
10. Naguib Sawiris (Egypt), $3bn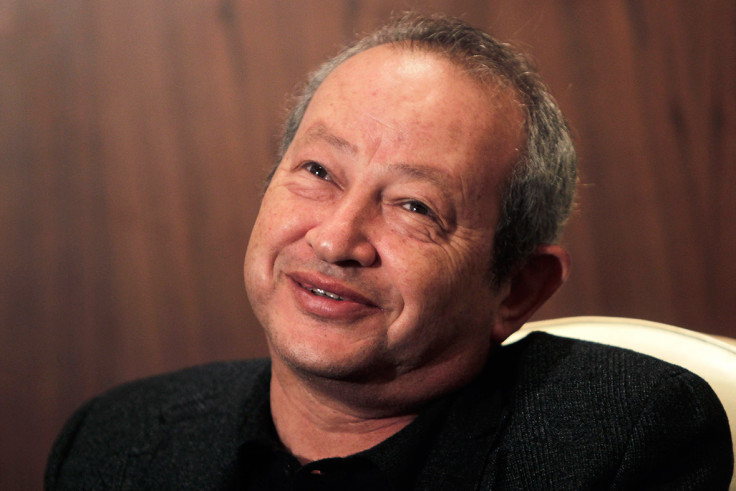 Egyptian billionaire Naguib Sawiris captured world headlines in September 2015 when he offered to buy an island from Greece or Italy to settle refugees fleeing the war in Syria. A statement from Sawiris's company, Orascom Telecom Media and Technology, confirmed he had identified two privately owned Greek islands that constitute a good opportunity for the project. It said: "We have corresponded with the owners and expressed our interest to go into negotiation with them."
Sawiris is a technology and communications magnate. While his company, Orascom Telecom Media and Technology, has investments in enterprises in Egypt, Lebanon and Pakistan, he also owns Koryolink, North Korea's 3G mobile telecom company.
The oldest of three brothers, Sawiris joined the family business in 1979. Orascom, his father's company, was the largest private employer in Egypt at the time and was split into separate operating companies in the late 1990s. However, he is not the richest member of his family. His younger brother, Nassef, is the richest man in Egypt (See Nassef Sawiris's biography above).
As well as from courting controversy, Sawiris has involved himself in the post-revolutionary politics of his native Egypt. He was one of the founding members of Free Egyptians. The political party was formed in April 2011 following the topping of Egypt's 30-year dictator Hosni Mubarak and joined a loose alliance of broadly secular, liberal parties that stood in Egypt's legislative elections in 2011 and 2012.
Sawiris stood opposed to the Muslim Brotherhood in Egypt and its president, Mohamed Morsi, who held power in the country from 2012 to 2013. Sawiris's party did not see the toppling of Morsi in June 2013 as a coup d'etat, and supported Abdel Fateh Al-Sisi in his successful bid for the presidency in 2014.
© Copyright IBTimes 2023. All rights reserved.