Alan Mulally, Ford CEO and a favourite candidate to take over from Microsoft boss Steve Ballmer, will not be leaving the US car manufacturer.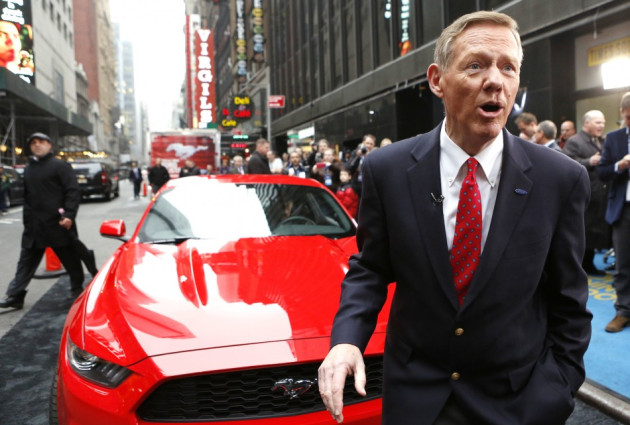 Company director Edsel Ford II, great-grandson of founder Henry Ford, said Mulally will not be leaving the company until the end of 2014, echoing Ford's repeated insistence that the 68-year-old will fulfil his current contract with the car maker.
Microsoft's share price fell by more than 3.5% following Ford's comments, suggesting investors were keen to see Mulally take over the reins. It was reported in late November that fellow candidate Stephen Elop, former Nokia CEO, would not replace Ballmer, and that the Ford boss and Microsoft Executive, Satya Nadella, was also in the running.
Reported by Bloomberg, Edsel Ford told the company's board: "Frankly, [Mulally] has told us that his plan is to stay with Ford through the end of 2014."
Although Microsoft is yet to make a formal comment on who remains in the running for the top job, it seems the role will fall to either Nadella or an as-yet unknown outsider.
Turn around
Having taken on the role of Ford CEO in 2006, Mulally is credited for turning around the company's fortunes and helping it ride the storm of the 2008 financial crisis; speaking at the launch of the new Mustang in Barcelona, Bill Ford said the company will return to profitability by 2015.
"Our plan wasn't to survive the economic crisis, but to grow the business successfully...to be ahead [of the competition] after the recovery," Bill Ford said on the same day Mulally's potential move to Microsoft was dismissed.
Ever since Ballmer announced in August his plans to retire within 12 months, Mulally has been one of the favourites to take over, as Microsoft too finds itself mid-way through a major transformation, as Ford was seven years earlier.
It was recently reported that Microsoft is hoping to decide on a new CEO before the end of the year, but an announcement could be delayed to early 2014, Bloomberg sources claim.
At a recent shareholder meeting, Ballmer and Gates said the Microsoft board had met on 18 November to discuss the CEO's replacement. Gates said the pair had met with "a lot of CEO candidates," but declined to estimate when a decision will be made, adding that "it's been a complex role to fill."