A short bus journey from MI6's Vauxhall headquarters, there is a central London shop which sells enough spying gadgets to put Q-Branch to shame. A shop where, after picking up a new dinner jacket from Selfridges around the corner, James Bond would likely call in to pick up a new watch, a pair of sunglasses – or a personal submarine.
Open since the early 90s, Spymaster is the kind of shop which many passers-by would not believe is the real deal. One browser calling in while IBTimes UK visited asked an assistant under his breath: "Is this all for real… is it, y'know, legal?"
Yes it is, company director Julia Wing tells us, while showing off some of the company's most popular spying gadgets. "Everything we sell here is legal and aboveboard. It can all be taken safely through airports," she said, noting that many of Spymaster's customers are based abroad, so travel home with the latest counter surveillance kit in their suitcase.
Inside the small shop is a bewildering range of products – everything any self-respecting spy would need to keep tabs on the bad guys. There are listening bugs, hidden cameras, body armour, tracking devices of all shapes and sizes, pens with concealed microphones, mundane plug sockets with recording equipment hidden inside – even cans of soup hollowed out to act as safes. Wing told us that film researchers often visit to check if gadgets they've dreamed up for a film actually exist in reality.
IBTimes UK got our hands on some of Spymaster's most popular products to get a feeling for what a shopping trip with Bond must feel like.
1. Watch with HD video camera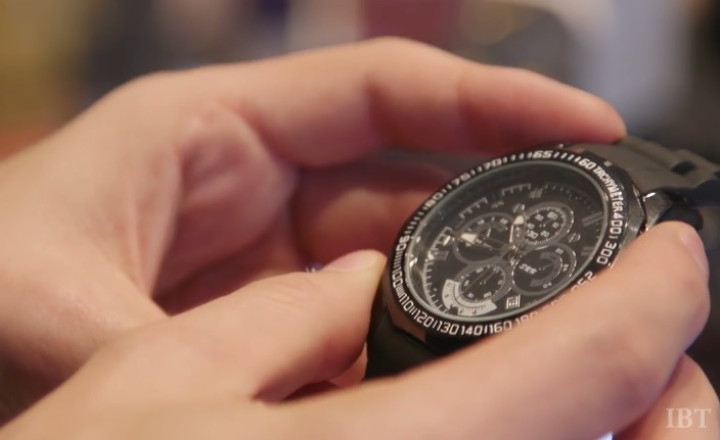 Hidden at the six o'clock position of this watch is a high-definition video camera. The watch can record video for up to an hour before it needs recharging, and stores footage on its internal storage, ready to be transferred to a laptop and sent back to the headquarters for analysis. Simply press the button on the left of the crown to start and stop recording.
2. Glasses with HD video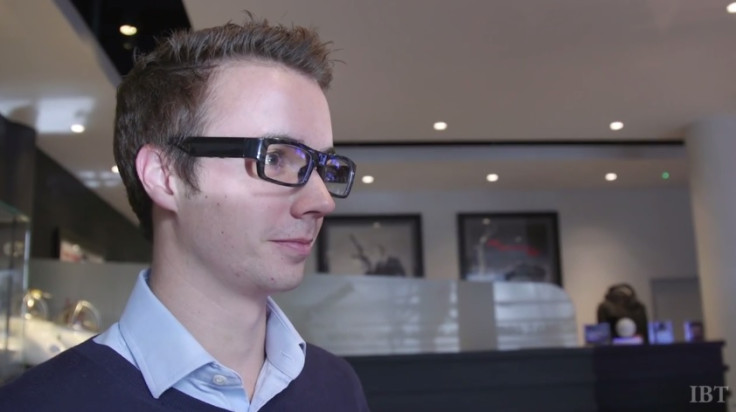 If pointing your watch at the bad guy is too obvious, then how about these? An HD camera sits on the bridge of these glasses and is pretty much invisible to anyone who looks at you. As with the watch, the battery – stored in the arms of these glasses – is good for an hour of continuous recording onto the 8GB of storage. A button on the right arm controls when the camera is recording.
3. Recording pen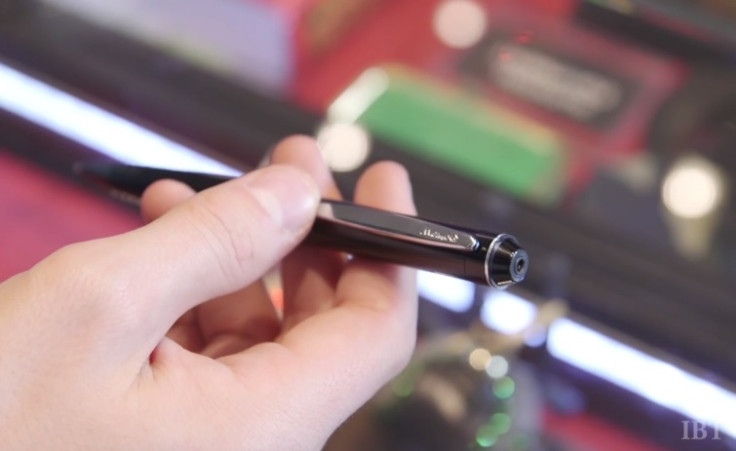 Although not explosive, like Bond's in GoldenEye, this pen can record up to 37 hours of audio with its built in microphone. Switching it on is done by sliding the clip down a couple of millimeters, while a 2.5mm audio jack in the top is used to recharge the pen and transfer files from it to your computer.
4. Spy radio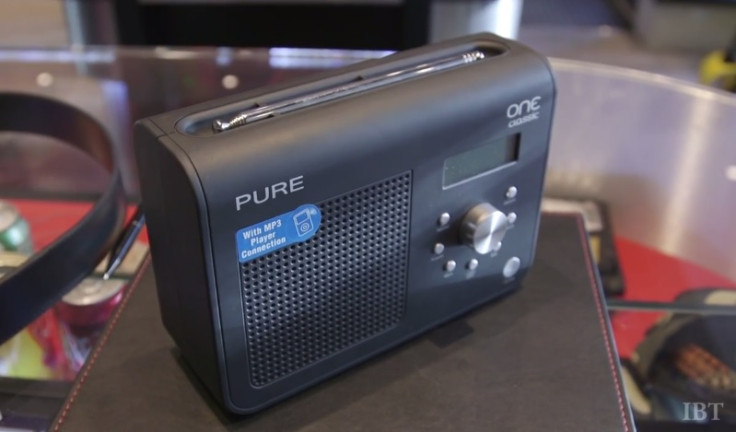 This radio wouldn't look out of place in any kitchen, but Spymaster's engineers have fitted a pinhole camera into the speaker grille; in fact, the camera is so small we couldn't actually find which hole it was hiding in. There is also a microphone and the whole thing can be accessed remotely via your laptop or a custom smartphone application. When the camera detects movement, your smartphone is notified and you can start watching a live stream right away.
5. Plug adapter with microphone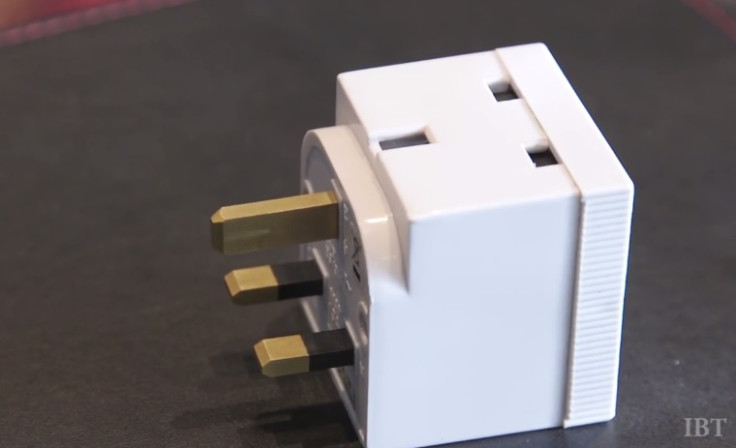 Sometimes it isn't practical to retrieve a recording bug once it has been installed – that's where this plug comes in. Boring and fully functional, it is designed to work as a normal adapter and attract no attention whatsoever. But inside there is a SIM card and the internals of a mobile phone, meaning it can be called up from anywhere in the world. Do so, and the plug automatically answers and begins streaming the audio of whatever secret conversations are taking place in the room. Being attached to the mains, you could, in theory, listen 24 hours a day.
6. Charger with embedded camera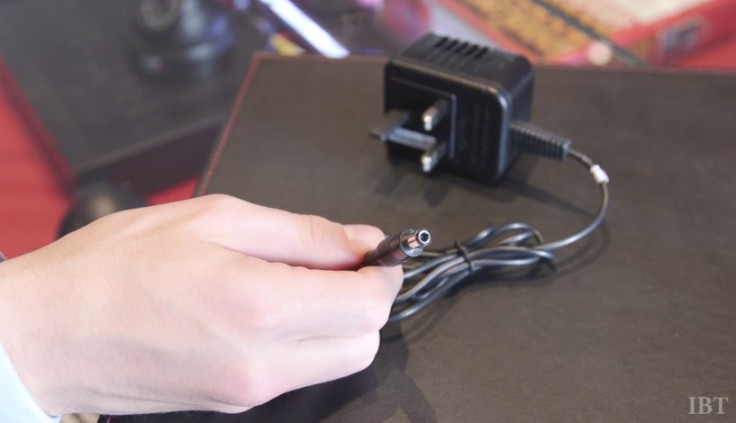 Equally dull and innocent-looking is this charger, which has a camera hidden inside the socket end. Plug it in and leave the cable lying innocently across a desk to capture video of Blofeld's office.
7. Tracker belt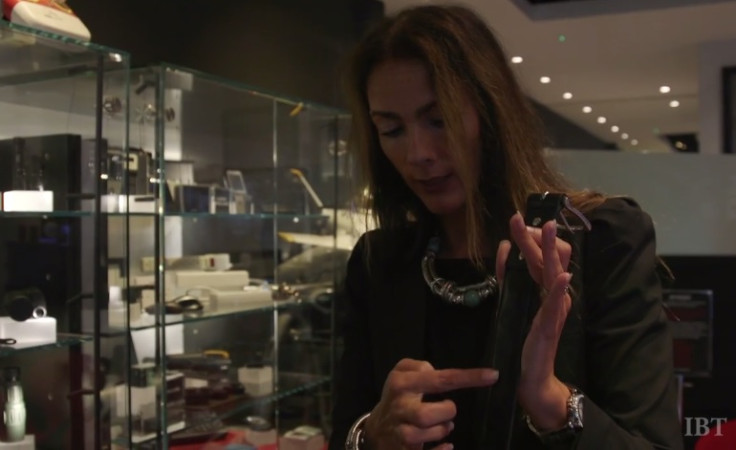 Sometimes spies need to be watched by their allies as much as they need to snoop on the enemy. This belt has a tracker built in which lets your colleagues back at base keep tabs on your location wherever you are in the world – perfect for when the bad guy takes away your phone during a tour of his volcano.