Uber claims 'victory for new technology' as high court rules taxi app is legal in London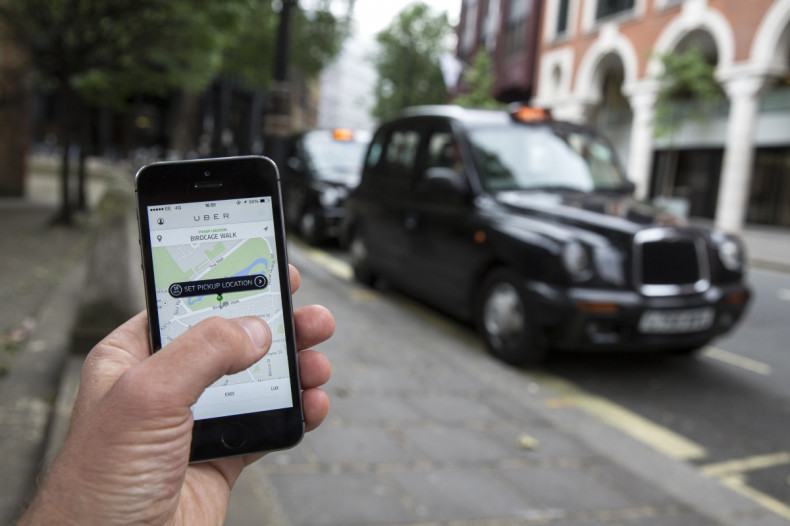 Taxi service Uber has won a high court ruling that found the company does not break the law. Regulator Transport for London had brought the case seeking clarification on whether the firm's phones should be considered meters.
Black cab drivers claimed the GPS-enabled smartphones that Uber cars use were in fact taxi meters because they were used to calculate fares. The hugely popular firm employs 18,000 drivers and has more than a million users.
The Licensed Taxi Drivers Association said it will appeal the decision, arguing that it is obviously a meter because of the time and distance used to calculate the fare of trips.
High court judge Lord Justice Ouseley said that evidence brought forward did not prove that Uber was using a taximeter. He said a taximeter does not include a device receiving a GPS signal, according to the law, or a device that sends GPS data to a server outside of the car that calculates the fare based on distance and time.
In a statement to the media, Uber said that the ruling is a huge victory for London, and it shows that the high court ruled for new technology. A spokesman said: "We hope Transport for London will think again on their bureaucratic proposals for apps like Uber. Compulsory five-minute waits and banning ride-sharing would be bad for riders and drivers."
The Uber app and its low fares have made competition harsh for UK cab operators. Across Europe, the company has been criticised because of its controversial ways of taking market share.
Andy Boland, the chief executive of taxi service Addison Lee, said that he thinks the judgement is wrong in many respects. "This is a sad day for London," he commented. "This judgement opens the door to a return to the bad old days of cabs charging what they like and the passenger not knowing what the fare is until it is too late."
NOTE: This article was amended to reflect that TFL sought a ruling to determine whether smartphones used by Uber drivers ought to be considered meters.