Forget robots, what's the reality behind the AI hype?
Rather than robots, the most common applications for business will use machine or deep learning to automatically analyse big data - and will be available to all.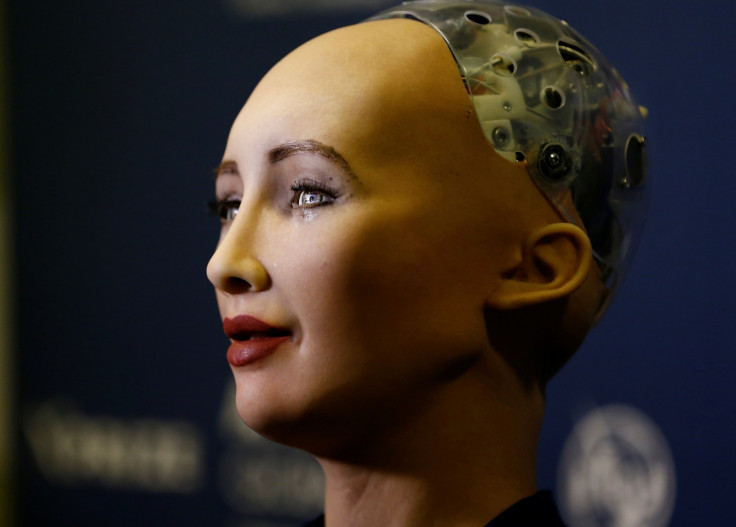 There's no question that artificial intelligence (AI) is a hot topic at the moment. Barely a day passes without the technology making the headlines. It's a fascination shared by those both in and out of the tech industry and the intrigue is often driven by either the allure or the fear of a sci-fi future, governed by robots.
Casting our minds far into the future and imagining different scenarios is an interesting and important exercise, but can distract some businesses from realising that AI could be a practical solution for them right now. Forgetting the future-gazing hype for a moment, how can businesses realistically embrace the opportunities that AI presents today?
Whether we realise it or not, most of us are already experiencing AI on a daily basis. From recommendations on Amazon to assistant apps like Google Now, and the lifts and escalators we use, that are maintained by intelligent apps. Even the politicians – often considered to be tech laggards – are getting to grips with the effects of AI with the UK's Select Committee on Artificial Intelligence currently gathering evidence for its final report on the implications of the technology.
Across the world, AI is set to bring about major changes to the way humans live and work and is increasingly impacting British businesses. But banish all thoughts of robots from your mind. The most common applications of AI in the business world are around using machine or deep learning to automatically analyse big data. This means companies can now better understand what customers want or need, and then automatically deliver recommendations to improve their lives. Importantly, unlike the bots of our imagination, this is something that's available to all organisations today.
Considering that these days companies are competing on the customer experience they deliver, AI offers a very real opportunity. UK business leaders who understand the implications of AI can use it to reinvent how they interact with customers at every touch point, including sales, marketing and customer service. But to take advantage of the AI opportunity they need to ready their businesses for it now.
Understand what the modern customer experience really involves
Today's customers interact with brands in many different ways, across many different channels. Recent research from Salesforce reveals that 81 percent of consumers want companies to provide the same level of service every time they interact with them. Meanwhile 75 per cent said they expect a consistent experience wherever they engage – whether it's in the store, on the phone, surfing a website or communicating with a service rep through social media.
Businesses that understand this evolving customer experience will be in a better position to use AI to improve it. At the bare minimum they will have put in place modern systems and processes that support the customer journey across all areas of the business. For example many of today's successful organisations run a CRM (customer relationship system) that provides a single view of all the customer's interactions across all channels in a single place that employees in different departments can access.
Move away from old, siloed data
An important part of preparing to make the most of AI – and supporting the customer journey end-to-end – lies in data consolidation.
Many organisations are sitting on mountains of unanalysed customer data. By the time they get round to entering it into their analytics systems and understanding it, it's often already outdated. However, AI relies on up-to-date internal and external sources – including cloud, social, mobile and the Internet of Things (IoT) – to arrive at meaningful and actionable recommendations.
Businesses need to be ready for this new data. This means moving away from separate, disparate legacy systems for different areas and embracing cloud-based technology where unstructured data from systems like IBM Watson can instantly be integrated into your own customer data.
Create a culture of innovation and empowerment
One of the biggest benefits of AI is that it automates time-consuming processes, like trawling through sales leads, deciding which are the most likely to convert and what the strongest next steps are. This in turn frees up employees' time allowing them to get to tasks that they previously didn't have the bandwidth for.
For this time to really make a difference, employees need to be using it in the most effective way – by focusing on innovation. It's vital that businesses that want to take advantage of this time gain create the right environment for it now. By this I mean ensuring their company culture is one where employees feel empowered to suggest and pursue new ideas that will make a difference and where collaboration and innovation are highly valued.
Upskilling
With all this innovation there is no denying that many of the roles we currently do will change. In fact, according to the World Economic Forum, 65% of today's school children will do jobs that haven't yet been invented.
Employers need to prepare for these changes now. While we may not know the exact nature of what the new roles will look like, or how existing roles might evolve, we do know that almost all of them will involve digital skills. A great place to start, therefore, is in raising all your employees' digital skills quotient.
UK businesses and tech leaders should also look to work with the government to ensure the digital skills they need in the future are part of today's school curriculum.
We are just scratching the surface when it comes to assessing the impact of AI on businesses. According to IDC, global spending on cognitive systems will reach $31.3 billion within the next two years. However, it's clear that there is a healthy appetite for AI among the British public. In fact, 48% of UK consumers and 75% of UK business buyers expect that, by 2020, companies will anticipate their needs and make relevant suggestions before they reach out. AI is coming and there's demand for it – whether your business is ready or not.
I think it's clear that AI will be the defining technology of the 21st century, and the current interest in the topic helps to fuel rapid innovation. But in order to empower genuine business change, we now need to look beyond the hype and focus on the tangible opportunities within our reach today. I look forward to seeing AI supercharge productivity and help UK business leaders delight customers like never before.
Vala Afshar is Chief Digital Evangelist at Salesforce.
Newsweek's AI and Data Science in Capital Markets conference on December 6-7 in New York is the most important gathering of experts in Artificial Intelligence and Machine Learning in trading. Join us for two days of talks, workshops and networking sessions with key industry players.