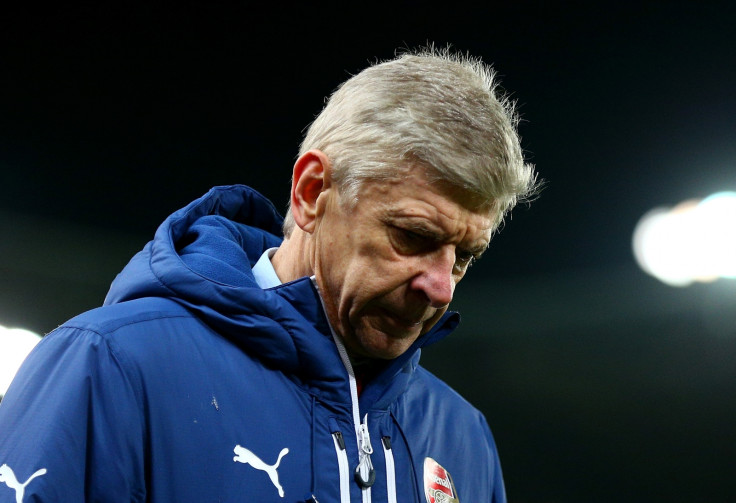 Former Arsenal striker Kevin Campbell has urged Arsene Wenger to sign players in January in order to turn things around at the Emirates.
The north London club are struggling in the league this season as they sit sixth in the table with 26 points from 15 games. Wenger has been battling injury worries, with several key players out on the sidelines for most part of this season.
Arsenal suffered defeat against Stoke City last weekend and their fans were disappointed with the Gunners' performance at the Britannia stadium. The Frenchman remains confident that he is still the right man to lead the club and the abuse from the fans will not have any impact on him.
However, Campbell claims qualifying for the Champions League every season will not be taken into account if his former club falls short of quality players to challenge top clubs for silverware.
"Wenger can overcome this but the fans are frustrated. Season after season after season everyone can see what the problem is but it doesn't get addressed. And going to the likes of Stoke and not showing up until you're 3-0 down is unacceptable," Campbell told talkSPORT.
"Arsene can ride out the storm. He's very experienced and I know the players are rooting for him, but he has to address these problems."
"You never know which Arsenal will show up. One week they're awful, the next they're brilliant. They need some consistency."
"If Wenger is serious [about getting back to the top] he will go out and get who he needs in January. No messing around, go and get them, because Arsenal need them. They've needed it for years and it's showing up [in their results], so go out and get them."
"Qualifying for the Champions League is not winning a trophy, and the fans want trophies. So unless you're putting silverware on the sideboard you're there to be shot at. And when the weakness of the team never gets addressed, and you expect the results to change, they never do," the former Arsenal striker concluded.