Former BCCI chief N Srinivasan launches new T20 league in India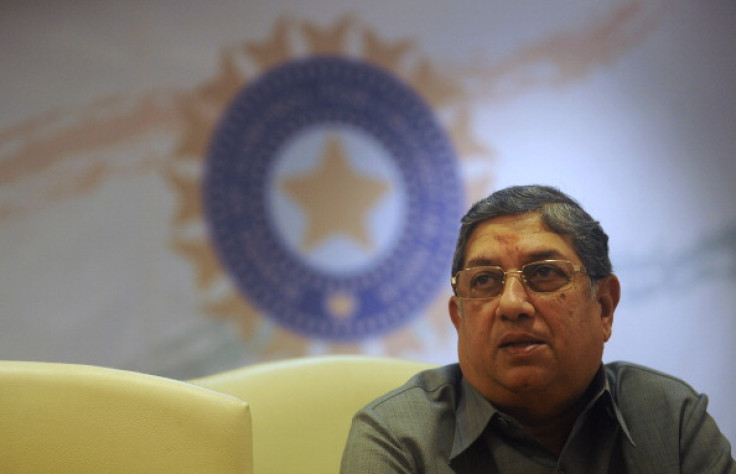 Former Board of Control for Cricket in India (BCCI) chief and current Tamil Nadu Cricket Association (TNCA) President N Srinivasan has launched a new Twenty20 league, the Tamil Nadu Premier League (TNPL), in Chennai. The league has been conceptualised with the aim of spreading cricket to every nook and corner of the state after Chennai Super Kings were suspended from participating in the Indian Premier League for a period of two years.
The TNCA received a total franchise fee of Rs 33.34 crores through the bidding process for the eight teams that will take part in the inaugural edition of the state Premier League. A total of 22 bids were collected, of which 17 took part in the bidding process. The minimum bid price was set at Rs 1.25 crore per franchise.
"The main idea behind the TNPL is to bring cricket to the districts of Tamil Nadu and explore local talent. This is important for Tamil Nadu, this is important for domestic Tamil Nadu. There are two aspects to it. One is Tamil Nadu players can showcase their talent so that the IPL teams or any other team can look at them and take interest and give them a future. Instead of cricket being urban and confined to Chennai, this will take cricket to the nook and corner of Tamil Nadu, which is good", said Srinivasan, as quoted by dna.com.
A total of 27 matches will be played during the first edition of the tournament, which will be played during the last week of August. STAR India will be the official broadcaster for the event, with the management hopeful that current team India stars R Ashwin and Murali Vijay will also take part in the event.
© Copyright IBTimes 2023. All rights reserved.