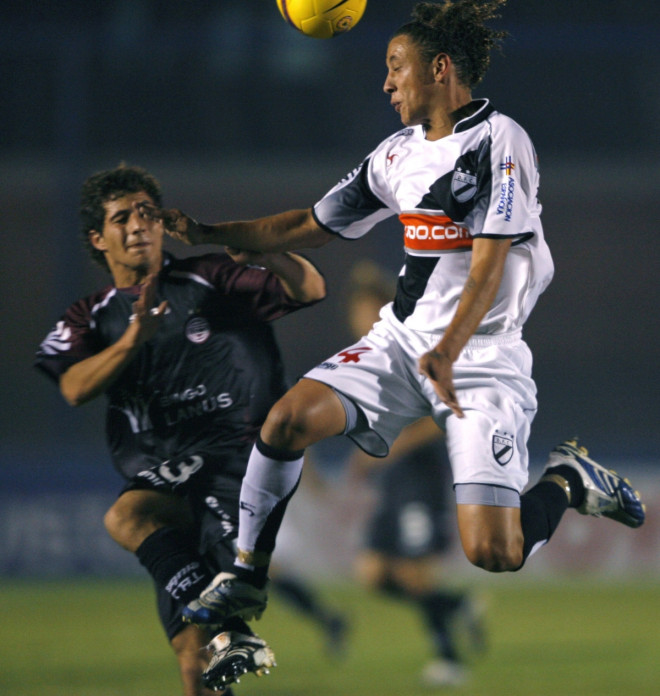 A Uruguayan footballer who was once on the verge of signing for Chelsea is currently undergoing psychiatric treatment after killing his father.
Clarin reports that defender Jorge Garcia, who spent three weeks on trial at Stamford Bridge as a young player, has had problems with alcohol and a series of altercations with the police.
Last year his mother was killed by a bullet, and earlier this month he murdered his father after an argument. The magazine claims Garcia hit his father with an ashtray and then strangled him.
Garcia, 27, was sentenced to psychiatric care and is currently in Montevideo's Vilardebó hospital. According to psychiatric experts, Garcia is suffering from acute delirium.
Clarin reports that several weeks before the murder, Garcia told his friend that someone was chasing him and wanted to kill him - but also said he was going to play in this summer's World Cup in Brazil.
Garcia's breakdown comes 10 years after he was close to a career-defining move to Chelsea from Uruguayan club Danubio, when he was just 17 years old.
The club's then-president, Arturo Del Campo, even claimed a deal had been agreed for Garcia, with only minor details to be ironed out.
"Garcia hasn't made his debut in the Uruguayan Premier Division but he is now counting the hours before arriving at one of the most powerful teams in the world" Del Campo said at the time.
"The player will have the chance to get out of poverty and help his family. He will have the chance to live in one of the most important cities in the world. The player spent 20 days in London and convinced the coach Claudio Ranieri of his skill.
"The dream became true when last month Garcia travelled to London for a trial at Chelsea but we had to wait for negotiating the transfer with Roman Abramovich and now everything has ended in the best way."
But Chelsea failed to agree terms with Danubio and Garcia, who was at the time a regular in his country's Under-17 team, stayed in Uruguay.
Even though he finally didn't match early expectations, Garcia still managed to play in the Uruguayan First Division for both Danubio and Cerro until last season.