Former French president Nicolas Sarkozy to stand trial over campaign finance accusations
Sarkozy is accused of knowingly breaking campaign finance rules in 2012.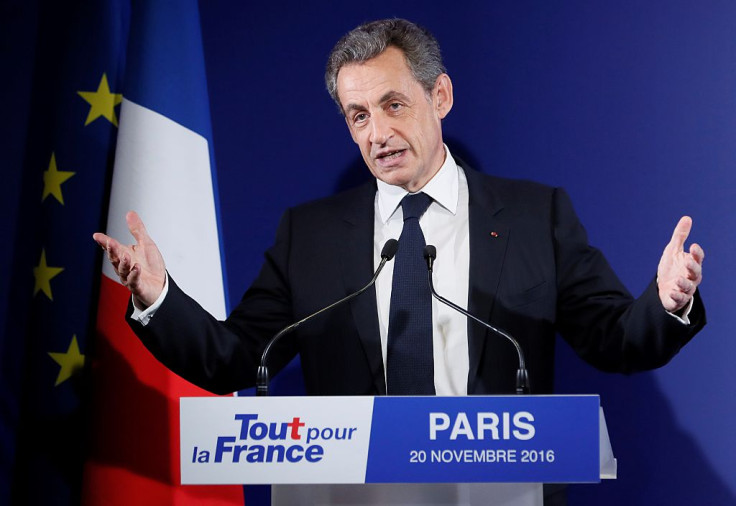 Nicolas Sarkozy is to stand trial over allegations he illegally financed his failed 2012 presidential bid, according to reports.
The former French president is accused of exceeding the €22.5m (£19.4m) spending limit by using false accounting from public relations firm Bygmalion. Illegal party funding carries a maximum prison sentence of a year and a €3,750 (£3,232) fine.
A judicial source told Reuters that 13 others will also face charges in relation to the case, which also involves accusations of excessive spending and funding irregularities.
Another source told AFP that judges decided last week to proceed with the trial after the failure of a bid by Sarkozy's legal team to have it thrown out.
Bygmalion allegedly charged €18.5m (£15.9m) to Sarkozy's UMP party, which has since been renamed the Republicains, instead of billing Mr Sarkozy's campaign.
Company executives have admitted fraud and false accounting, and the trial will focus on whether Sarkozy, who was at the time the incumbent fighting for re-election, was aware of what was going on. Sarkozy has previously claimed aware he was unaware of the irregular financing.
Sarkozy failed in a fresh presidential bid late last year, with rival Francois Fillon chosen as candidate for the centre right Republicains.
Fillon is currently embroiled in his own scandal, after it emerged that he had employed family members in lucrative fake jobs with public funds.
Sarkozy is the second French president to be put on trial since 1958, when the current French republic was established.
Former leader Jacques Chirac was given a two-year suspended prison sentence in 2011 for diverting public funds and abusing public trust.
© Copyright IBTimes 2023. All rights reserved.