IMF chief Christine Lagarde found guilty of negligence in Bernard Tapie trial
The IMF managing director was accused of failing to prevent a massive government payout in favour of Bernard Tapie.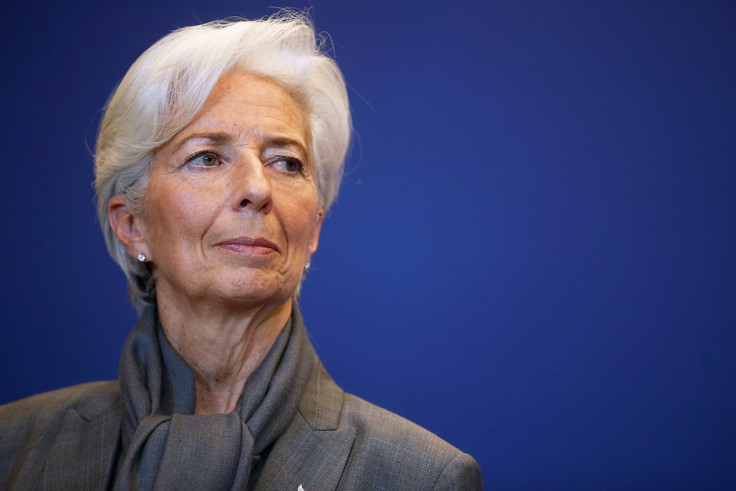 Christine Lagarde, the managing director of the International Monetary Fund, has been found guilty of one account of negligence in the case revolving around the French government's €405m (£340m, $422m) payout to controversial tycoon Bernard Tapie.
A French court ruled on Monday (19 December) that Lagarde, who was serving as France's finance minister at the time, failed to prevent the payout to Tapie eight years ago. The court added Lagarde should have appealed the payout.
Despite the conviction, however, the judge said there was no need for a sentence.
The IMF said its executive board would "consider developments related to the legal proceedings in France".
"It is expected that the Board will meet again shortly to consider the most recent developments", said a statement.
Tapie, a close associate of former French president Nicolas Sarkozy, received the payout in 2008, when Lagarde was the French finance minister. Tapie, who was in charge of Olympique Marseille when they became the first French side to lift the Champions League in 1993, claimed Credit Lyonnais defrauded him when it sold Adidas on his behalf to Robert Louis-Dreyfus in the same year.
As Credit Lyonnais was partly-owned by the state, Tapie sought retribution, only for the French government to dismiss his request, until Sarkozy came to power in 2007. Lagarde, who was appointed finance minister in the same year, said the long-running dispute should be solved by arbitration and subsequently green-lighted the payout to Tapie.
Investigators alleged the arbitration process was influenced by Sarkozy, whose electoral campaign had been backed by Tapie, who served as a minister himself between 1992 and 1993. While Lagarde did not personally profit from the payout, she has received criticism for not preventing it from going through.
More to follow
© Copyright IBTimes 2023. All rights reserved.