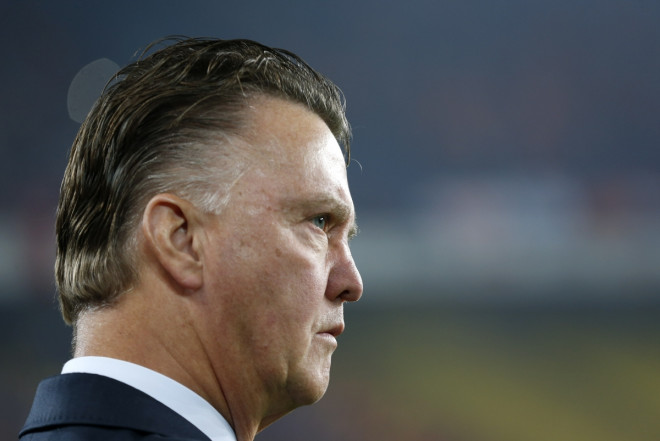 Former Liverpool winger Boudewijn Zenden believes that his compatriot Louis Van Gaal would be a great manager for Manchester United, should the Premier League holders decide to part with David Moyes at the end of the season.
Van Gaal is currently managing the Holland national team but he has revealed that he will step down from his post after the 2014 World Cup in Brazil, with some reports claiming that he is leading the race to take charge of United.
Even though Moyes signed a six-year deal at Old Trafford last summer, suggestions about his departure at the end of the season continue, as United are seventh in the Premier League and their chances of securing Champions League football next season are slim.
Zended, who worked as an assistant manager for Rafa Benitez at Chelsea last season, believes that Van Gaal's huge experience would be a boost for United.
"He said that he would take a break after the World Cup but I have hear that maybe he could take Moyes' job at Manchester United job. If it happens, he will make the most of the ooportunity," Zenden said in an interview with Radio RMC.
The former Liverpool player knows Van Gaal well because they were together at Barcelona and he believes that he would love to manage a club side after the World Cup, rather than another national team.
"Van Gaal is a coach who likes to be with his players 24 hours a day. He loves being in everyday life and work in a team every day (rather than in a National Team). He is a great coach."
Having taken charge of Ajax, Barcelona and Bayern Munich, Van Gaal has won 19 major honours and has garnered a reputation as one of the most successful managers in the world.
He recently revealed that he refused replacing Andre Villas-Boas at Tottenham Hotspur earlier this season but at the same time he admitted that he would love to manage in the Premier League in the near future.
"After the World Cup I shall retire or, if there is a Premier League club, I shall think about it. I want to work in the Premier League because that is the league I have not worked in yet," he said.
"I want to coach in the Premier League because I think Spain, Germany and England are the strongest competitions. That is an ambition and who knows."