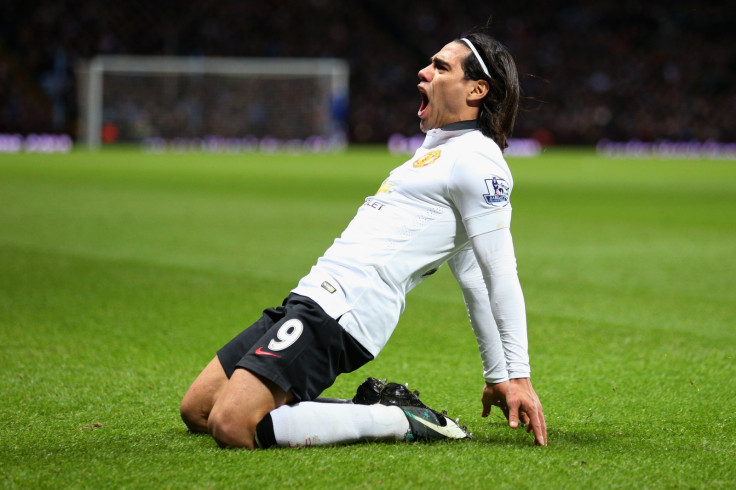 Former Manchester United midfielder Gordon Hill believes that the Red Devils should let Radamel Falcao walk in the summer than sign him for an exorbitant fee.
The Colombian was left out of the squad against Southampton at Old Trafford on Sunday, a decision that was majorly criticised after the game. Falcao's inclusion on the bench would have given United the option to put another attacker on the pitch when they were a goal down and had to bring in Marouane Fellaini to act as the focal point up front.
Falcao, who is currently on loan at United from Monaco, has a clause on his contract which allows United to sign the 29-year-old in the summer, should they choose to. However, with the striker's multiple injury problems, Hill believes that United should spend that money wisely and on someone who can complete an entire season without spending time on the sidelines.
"If I was the manager, I would let Falcao go [at the end of the season]. If he was fit, I would have no problem paying the money, but I've always worried about his fitness since he first came," he told talkSPORT.
"He goes off in certain games. Sometimes he doesn't look like he can play a 90 minute game," he added.
United are currently fourth on the table, only a point above Arsenal, who are looking set to overtake the Old Trafford side, given their injury situation.
Falcao has scored only three goals so far this season but United fans will be yearning for more, given his reputation at Atletico Madrid and corresponding clubs.
Louis van Gaal has spent over £150m this summer, but has failed to live up to expectations. The Dutchman has secured 37 points thus far this season, similar to what David Moyes had managed last season, for which he was eventually dismissed midway through the year.