Former Colombia international Tino Asprilla expects his compatriot Radamel Falcao to leave Manchester United as his relationship with Louis van Gaal is "broken" – while the ex-Newcastle United striker has refused to rule out him leaving during the current January transfer window.
Asked about the United's striker situation after he was left out of the squad during the recent defeat against Southampton, the European Cup Winners Cup and Uefa Cup winner told IBTimes UK: "It is sad to see how Louis Van Gaal is treating Falcao.
"The problem is not Falcao but the coach. Falcao had an injury earlier in the season but after he proved that he is still the same top scorer he used to be. He played five games and scored goals. But this is all about giving him confidence.
"After playing well some games it is inexplicable he suddenly stop playing. The truth is that I do not what van Gaal is trying to do at United. And I think both players and fans are also confused. He does many changes without reasons."
Falcao's agent Jorge Mendes has suggested the striker may move away during the summer to another club while Asprilla wouldn't be surprised at all if he decides to part way with the Premier League giant during the current January window.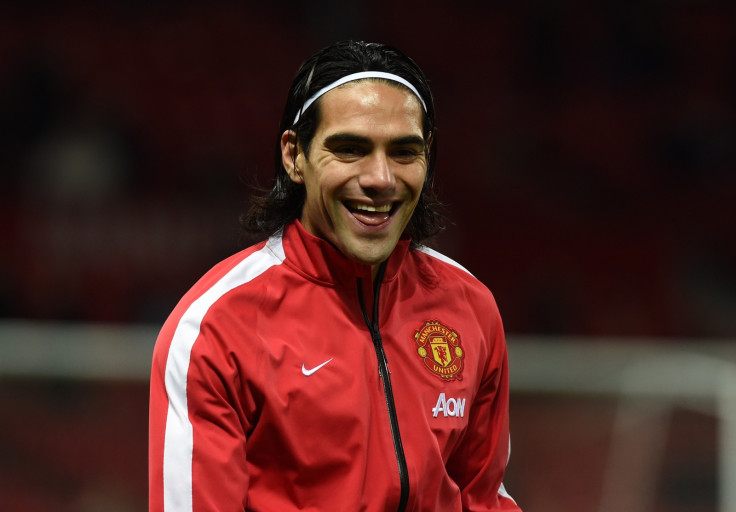 "If Van Gaal continue he will leave," he added. "I think it is a relationship that has already been broken. Falcao understands that the coach does not want him. I remember when I went to Newcastle Kevin Keegan wanted me. He supported me a lot and here it is obvious that Van Gaal does not trust Falcao.
"It can happen (even during the January transfer window). Contracts in football are made to be broken. Everything can happen.
"I think that with van Gaal even Messi and Cristiano Ronaldo will be in doubt because it is inexplicable having Falcao and send him to the stand We are speaking about one of the best strikers in the world. Just a year ago he was fighting for the Ballon D'or."
"When a players live this situation is always sad. A footballer always wants to play. He wants to be considered important."
Asprilla also pointed out that Van Gaal has already has endured difficult relationships with other high-profile figures during his managerial career.
"I never had Van Gaal as a coach but if we look his career he is a person who always had problems with footballers and especially with the stars of the team," he said. "At Barcelona already happened with Riquelme and Rivaldo. It is wired that always happens with the South American players.
"I think van Gaal just signed Falcao because someone told him on the very last day he was available and everybody would sign Falcao. Falcao joined them because he wanted to play and thrive again but he sacrificed many things. A player of his class can not go on loan to a club. United should have paid for him."
Questioned whether Falcao really wanted to join United or moving somewhere else, Asprilla added: "I don't speak with Falcao about transfers but I think he was waiting until the very last minute to Real Madrid because a president Florentino Perez make him that promise.
"He felt betrayed by them because during two years they tried to brainwashed him over a move to Real... then at the last minute appeared the chance to join United and everybody wants to play for a club like them."