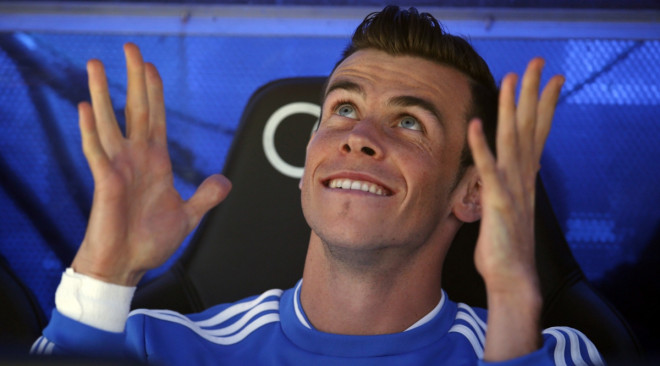 Real Madrid legend and former sporting director Jorge Valdano has questioned Gareth Bale by claiming that the former Tottenham star "has had a strange anxiety" since his summer move to the Santiago Bernabeu.
Bale made a £91m move from White Hart Lane to Madrid in the final days of the summer transfer window with the deal being drawn out over months as the sides negotiated a price for his signature. A number of injuries during pre-season have complicated his adaptation to La Liga and some Spanish pundits have questioned whether he is really worth his price tag.
Valdano, who is one of the most important pundits in Spain on Real Madrid issues, has been the latest one in join the critics of Bale.
Asked in an interview with Spanish Radio Station Cadena Ser about the Wales star's performances during the first part of the season at Madrid, Valdano said: "He has a strange anxiety because you do not notice it in the intensity of play.
"I suppose it comes from the huge dimension of Real Madrid, his lack of regular games and the frequent injuries. And also from being so closely observed because of what was paid for him.
"We have not yet seen the true Bale. You see he looks a bit unhappy at the moment. He looks a bit downcast."
Despite his numerous absences through injury during the first part of the season, Bale's figures are more than good, having scored nine goals and grabbed 10 assists in just 13 La Liga starts. However Spanish pundits believe his influence on Real's general game is still not enough.
"The team are saving him. There are so many points to consider, among them Jese who is drawing so much attention" Valdano said.
"Usually when someone is anxious, they play at a speed above what suits them, but it is like he is somewhere else. That is the strange sensation you get from him," Valdano added.
Recently Real Madrid supporters voted the youngster Jese as their preferred forward to partner Cristiano Ronaldo ahead of Bale in a poll by Spanish newspaper Daily AS.