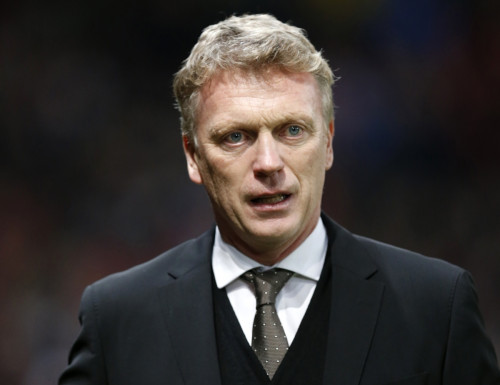 Rafael Benitez is predicting former club Liverpool to beat Manchester United to the final Champions League place, with the Reds benefitting from their failure to qualify for Europe last term.
With Chelsea, Manchester City and Arsenal all battling for top spot in the table it would appear that fourth place is the only one open for the rest of the clubs this season.
United have had a difficult campaign so far under new manager David Moyes and are currently in seventh place, five points behind Brendan Rodgers' men in fourth.
And Benitez believes Liverpool will have a big advantage over their bitter rivals without having to worry about the extra fixtures in Europe.
"It is hard to talk confidently about these things in a crazy British season, of course, but Liverpool will have one important advantage when January is over," he said in his column for the Independent.
"That is time. They don't have to play in Europe in the months ahead and that is a big advantage when the others are distracted by those commitments. I don't mean it is not good to be competing and pressing to win in the Premier League and Europe, too.
"In early 2009 at Liverpool – the middle of March that year – we played United, Real Madrid and Aston Villa in 12 days, won them all, scored 13 goals and conceded one. We found that precious moment when everyone was on fire and wanting to play, play, play – and pushing. We had so much confidence that we could beat anyone at that time."
Benitez insists that a late comeback from United to close the five point-gap and take over Liverpool can't be discounted yet but says that if the Reds have complete belief in achieving their objectives they will eventually prevail.
He explained: "We will have to see if Manchester United can make it into the top four and, after all I have learnt about the club over the years, I know that you cannot rule it out. I only have to go back in my mind to 2008-09, when we finished second to United by four points.
"We won 10 of our last 11 league games that season, with the crazy 4-4 draw against Arsenal the only one that broke the run, while United had that Federico Macheda goal against Aston Villa (after 90 minutes) and Michael Carrick at Wigan (86 minutes). It was their title and they earned it but it showed how hard it is to predict!
"For Liverpool, the expectation is always there and a big part of the challenge is how to manage it without creating pressure for the players. You cannot play down the expectations. The fans want to know that you believe you can achieve your target so you have to say that, without having fear."