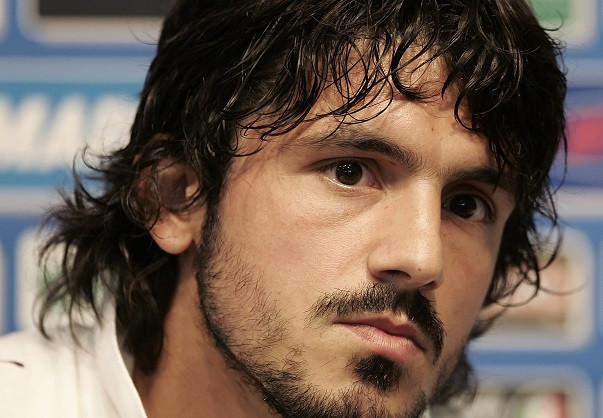 The home of former AC Milan and Rangers midfielder Gennaro Gattuso has been raided by police investigating match-fixing in Italy.
The 2006 World Cup winner is currently being investigated along with retired Milan and Lazio player Cristian Brocchi. Both are accused of being involved in a ring that fixed matches in Seria A and other Italian games towards the end of the 2010-11 season.
Four people, Salvatore Spadaro, Francesco Bazzani, Cosimo Rinci and Fabio Quadri, were arrested on suspicion of being intermediaries between players and betting syndicates.
Gattuso, 35, and Brocchi, 37, face charges of criminal conspiracy and sports fraud.
Cremona prosecutor Roberto Di Martino said: "Gattuso and Brocchi were connected to the case by the use of phone taps." Brocchi, who also played Lazio and Inter, is currently coaching in AC Milan's youth program.
Police said more than 50 people have been arrested during the investigation which began in 2011. The latest arrests were carried out following raids in Milan, Bologna, Rimini and Messina.
The Gazzetta dello Sport claims investigators were looking at a number of games involving Milan, Juventus and Inter. These include the Milan vs Lazio and Chievo vs Milan games in February 2011 and the Palermo vs Inter match in April 2013.
"This is another result which confirms the Police efforts against illegal betting in football and which forms part of a much greater context," Raffaele Grassi, director of the operation, told Gazzetta dello Sport. "Today's result is the fruit of the continued investigation Last Bet 1 and Last Bet 2 which have led to a total of 54 arrests with more than 120 people investigated.
"Several former Serie A and Serie B players, as well as a few players still playing now are part of the investigation."
Previously, former Lazio Lazio captains Giuseppe Signori and Stefano Mauri, as well as former Atalanta captain Cristiano Doni, received lengthy bans after being found guilty of match-fixing.
The arrests follow 14 people being detained in Singapore, accused of organising a global match-fixing network. Interpol secretary general Ronald K Noble said the arrests were an "important step" in cracking down on an international match-fixing syndicate.
In Britain, six people including former Premiership players Sam Sodje and DJ Campbell, have also been arrested on suspicion of match fixing.
As well as the World Cup with Italy, Gattusso won two Serie A and two Champions League titles during his 13-year spell with Milan.