Former Gambian Minister of the Interior Ousman Sonko has been arrested in Switzerland for crimes against humanity, alleged while he served under 22-year leader Yahya Jammeh.
Sonko was arrested as Gambia welcomed the arrival of Adama Barrow, Jammeh's successor and Gambia's first democratically elected president since independence, following a weeks' long political crisis.
Sonko directed Jammeh's feared security services, and served in the former leader's presidential guard, before heading the interior ministry from 2006 to 2016.
Swiss prosecutor Christof Scheurer told AFP that Sonko was being investigated under article 264a of Switzerland's criminal code, which pertains to crimes against humanity.
"He will be interrogated soon," Amael Gschwind, a spokesman for the prosecutor's office in Bern was quoted as saying.
The Gambia was plunged into political uncertainty in December when Jammeh refused to step down after losing a presidential election. Barrow, who led a broad opposition coalition to defeat the incumbent, was forced into exile in neighbouring Senegal and was inaugurated at Gambia's embassy in Dakar.
Jammeh, who crushed political opposition against him, and operated a police state over his decades-long rule, only agreed to step down following an intervention by the West African regional body of states. The military operation to force Jammeh from power was spearheaded by Senegal and Nigeria.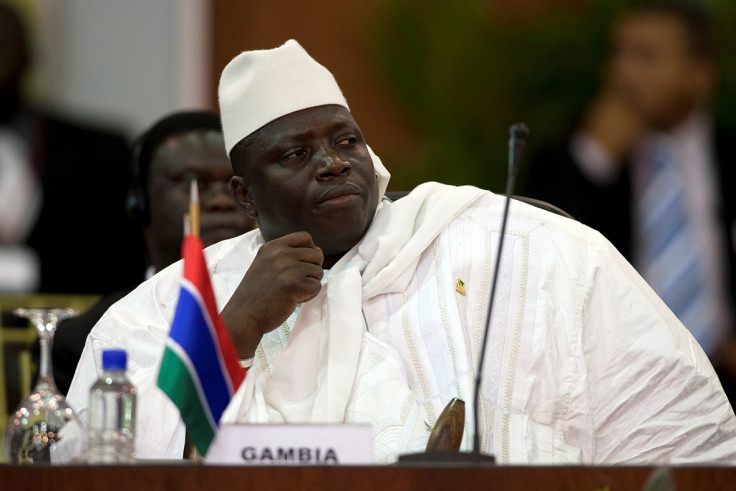 The human rights organisation, Trial International, which lobbies the Swiss judicial system to prosecute on crimes committed abroad, has said Sonko is a lynchpin of the Gambian regime and claimed he must have been aware of the violations committed under the regime, characterising him as a "strongman".
"Sonko could not have ignored the large-scale torture that political opponents, journalists and human rights defenders suffered," Benedict de Moerloose from Trial's criminal law division said.
"The crimes of Jammeh's government have never been judged, and torturers walk free. At the time Gambia is preparing for a democratic transition, these developments send a strong message of hope," the group said in a statement.
Sonko was forced into exile in September after he was ejected from Jammeh's government. He applied for asylum in Switzerland in November.
Jammeh left The Gambia for Equatorial Guinea in a deal orchestrated by African leaders. The country is not a member of the International Criminal Court.