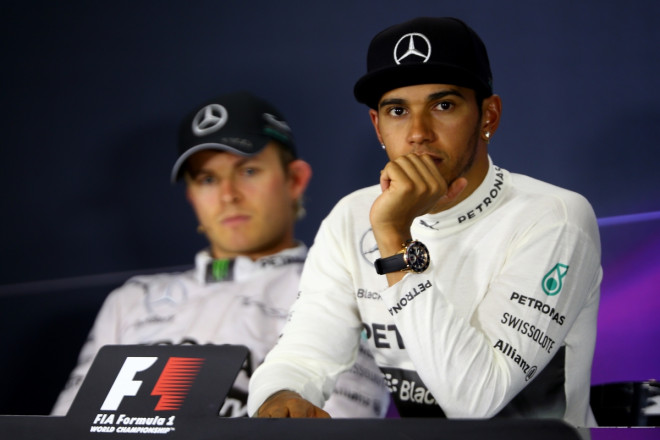 Jenson Button believes Lewis Hamilton can destroy his Mercedes team-mate Nico Rosberg at the Canadian Grand Prix – as the English driver used to do against him following a controversial race when the pair drove for the McLaren team.
Rosberg retook the lead of the Formula One World Championship after his victory in Monte Carlo – with Hamilton accusing him of deliberately going off the track to stop him challenging for the vital pole position the previous day.
Button believes Hamilton will seek revenge and come back stronger than ever in the Canadian Grand Prix.
"Whether Nico did it on purpose or not, Lewis is going to think that he did and that is the way when you are team-mates fighting for a World Championship," Button told the press following the Monaco GP, according to Sky Sports.
"But you will see a more determined Lewis at the next race. I remember with Lewis that when we had a tussle in a race or there was an issue between us or with the team, he would have a really bad race and be quite outspoken and emotional. And at the next race he would destroy me. He would come back stronger than ever."
Hamilton fuelled the simmering tension between the Mercedes team-mates after the Monaco race, claiming Rosberg "is not his friend" but just a colleague.
"We are not friends. We are colleagues," Hamilton said.
Meanwhile, Mercedes boss Niki Lauda has revealed he will have a conversation with Hamilton before the Canada Grand Prix to reduce the tension between the Mercedes duo.
"I'll speak to him and I guarantee it will be fixed. If there are more issues I will call him and say 'Lewis, come on'. Give him time. We're going to work it out in a nice way," Lauda said.