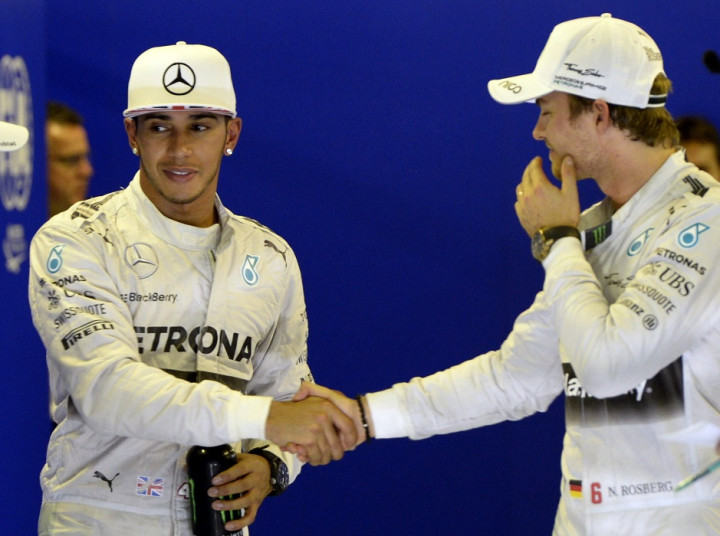 Formula one drivers Lewis Hamilton will take one his Mercedes team-mate Nico Rosberg in the nail-biting climax to the F1 racing world championship in Abu Dhabi on Sunday.
The race will be the climax of close season. Rosberg will start the race in pole position, one place ahead, but crucially 17 points behind Hamilton in the drivers' championship.
The season closer has been given extra spice by the decision to award double points – 50 points for the race winner instead of the usual 25 – for the Abu Dhabi race. This means Rosberg could overhaul Hamilton's lead if he finishes Rosberg wins the race and Hamilton finishes third or lower.
Watching Hamilton and Rosberg do battle on the track will be their nervous partners, Nicole Scherzinger and Vivian Sibold.
Hamilton, 27, and former Pussycat Doll singer Scherzinger, 36, have parted ways on several occasions since they started dating in 2007. They are believed to have gotten engaged earlier this year.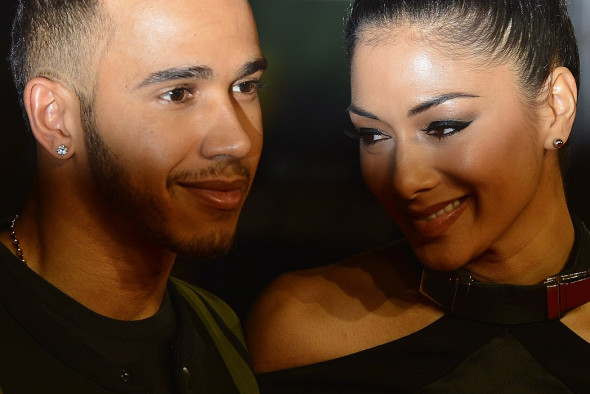 In a recent interview Scherzinger said the relationship appeared to be on track, saying: "He's a lucky guy! Yeah things are good!"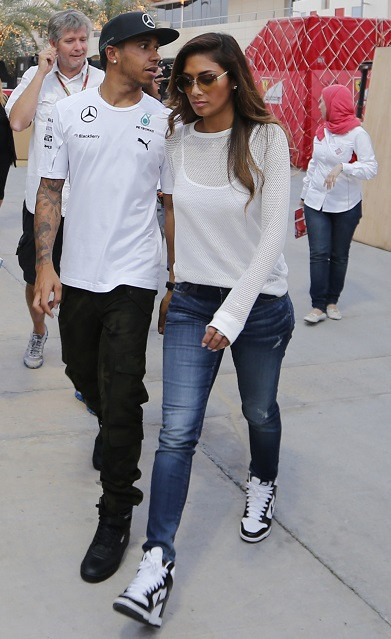 But when quizzed if their relationship would now be more stable, she said: "Oh, I have no idea. How in the world am I supposed to tell you that? I don't know - I take everything one moment at a time and I count my blessings.
Nico Rosberg and his long term girlfriend Viviane Sibold got married in civil ceremony in Monaco in July.
Rosberg, 29 has been with Sibold for 11 years. Sibold is an interior designer, who also owns an ice cream parlour called Viv's Creamery in Ibiza, which is where the pair often enjoy breaks and holidays when Rosberg is not racing.