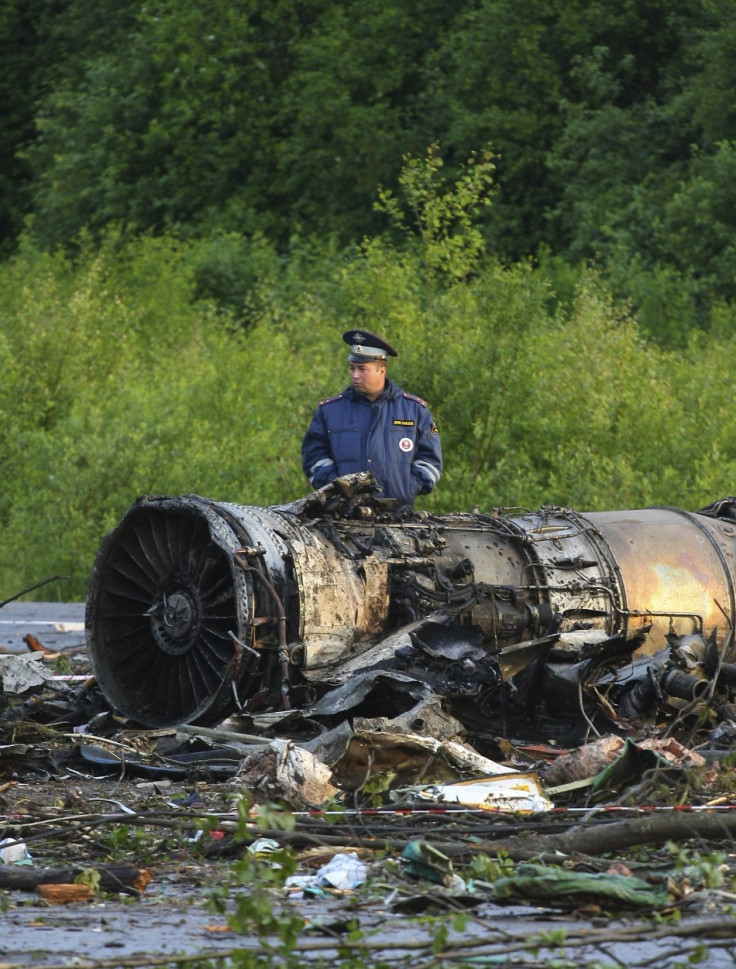 The aircraft, carrying 43 passengers and nine crew members, crashed on its final approach to an airport in the city of Petrozavodsk in Russia.
The Tupolev-134 is a Soviet aircraft whose maiden flight was in 1967. It was unclear when the plane which crashed was made..
The Emergencies Ministry said the RusAir plane came down on a highway around a mile short of the runway and broke apart before bursting into flames.
Eight people including a 10-year-old boy are reported to have survived the crash and are in critical condition in hospital in Petrozavodsk.
Investigators have yet to determine what caused the crash, but the aircraft's black boxes have now been recovered.
However, the Interfax news agency quoted airport director Alexei Kuzmitsky as saying there were "unfavourable weather conditions".
The Head of the Interstate Aviation Committee, Alexei Morozov also told the ITAR-Tass news agency that the failure of the runway's high-intensity lighting, might have also been partly responsible.
The jet was travelling from the Russian capital Moscow 400 miles away.
The Emergencies Ministry confirmed the incident on its website and posted a list of 43 passengers.
The Karelia branch of the ministry said radio contact with the pilot was lost at 11:40pm local time (7:40pm GMT).
It happened on the eve of Prime Minister Vladimir Putin's planned appearance at the Paris Air Show to support dozens of Russian firms seeking sales contracts.
According to the International Air Transport Association, .Russia and the other former Soviet republics have some of the world's worst air traffic safety records.
Expert have already warned in the past that due to weak government controls, poor pilot training and a cost-cutting mentality, emergency landings are reported in Russia with alarming regularity.