Young people, solar lamps, endangered animals and civil society all benefit from the Google Global Impact Awards.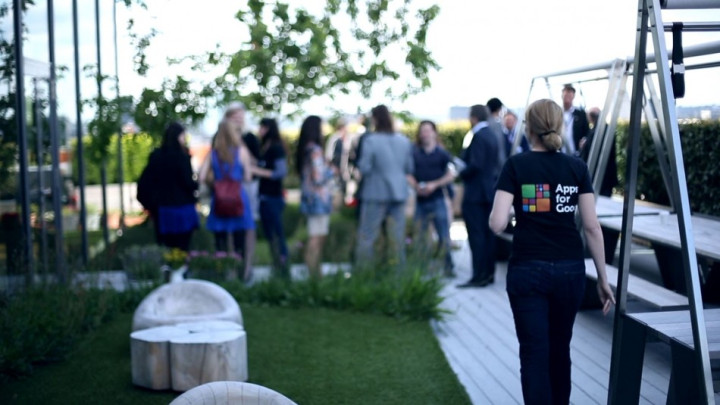 Google has been in the news of late for matter it would rather not be associated with. From being accused of tax avoidance to being summoned to Whitehall for talk about "easy access to, harmful content on the internet."
However this week it also showed how it is giving something back to the UK economy and trying to help those doing something good for society. It has announced the four winners of this year's £2 million Global Impact Awards which charge UK non-profit organisations with coming up with ways to use technology to change the world.
The judging panel featured technology royalty in the form of Sir Tim Berners-Lee, who was joined by Virgin-founder Sir Richard Branson, PR guru Jilly Forster and Google's Dan Cobley and Jacquelline Fuller.
The panel chose three of the winners - Integrity Action, CDI Apps for Good and SolarAid - while the final winner - the Zoological Society of London - were chosen by a public vote, following the announcement of the ten finalists last months.
Each of the remaining six finalists will receive £100,000 to help deliver their projects.
"Innovative initiative"
Speaking after the announcement, Sir Tim Berners-Lee said: "The Web's contribution to economic progress has been much celebrated, but I believe that we are only scratching the surface of its potential to solve social and political problems. On behalf of the World Wide Web Foundation, I'm delighted to have joined Google in this exciting and innovative initiative."
Following the announcement, we managed to talk to each of the four winners, asking them what they do and how the £500,000 award would help them:
Integrity Action was founded in a kitchen in London a decade ago in response to challenges facing the anti-corruption movement with the belief that "integrity offers one of the largest opportunities for improvements in equitable and sustainable development."
The group works with partners and communities in civil society, government and business around Africa and Asia in a bid to create better services in developing countries.
The £500,000 award will aim to improve public infrastructure and services in war-torn countries through an online and mobile platform for citizens to report on development projects
"With the Global Impact Award, we are going to develop an application to gather real time citizen feedback and continue to train communities in monitoring and improving development projects that matter to them. This will improve the lives of half a million people," said Claire Schouten.
The problem the Zoological Society of London (ZSL) wanted to overcome was where small groups of wardens are trying to monitor a huge geographical area where poachers are active:
"Our new technology is creating an alarm system to make people aware when people come into the protected areas so that action can be taken immediately and avoid animals like rhinos, elephants [and] tigers being removed from the wild," Jonathan Baillie - Conservation Programmes Director, ZSL said.
The £500,000 grant will help ZSL create a better prototype of this system which it can "scale up globally." The new version will have seismic sensors, will be able to tell when and where gun shots go off and will also have species recognition in order to tell if it's a person of an animal.
Speaking after the announcement of the award, CEO of Apps for Good Irish Lapinski said the aim of the project is to "help grow the next generation of young people who can not only use technology but make and create technology."
The young people the group deals with use issues they encounter in the real world, whether that's being stopped and searched by the police too often or simply waking up late for school and try and find a solution by turning it into an app.
"We have created a platform where we connect all of our teachers, students, expert volunteers and corporate partners and is currently being used by 6,000 students. What we can do now is really grow and invest in that infrastructure to take it to hundreds of thousands of students," Lapinski said.
SolarAid sells solar-powered lamps to the African market where two-thirds of the population has no access to electricity. Currently the most popular solution is kerosene lamps, but Steve Andrews, CEO of SolarAid says these are really dangerous, highly polluting and very expensive to run.
The £500,000 grant, which represents over a third of SolarAid's current annual budget, will have a real impact on what the project can do. "Directly it will help us to sell 144,000 lights in Tanzania, but really the impact is going to be much bigger than that.
"What we will be doing when we are selling those lights will be proving a new distribution model where we are setting up agents in rural areas who can sell for us Once we have proven that model we are going to replicate it aggressively across Africa."