Fracking study reveals home prices could fall 7% and government worries about industry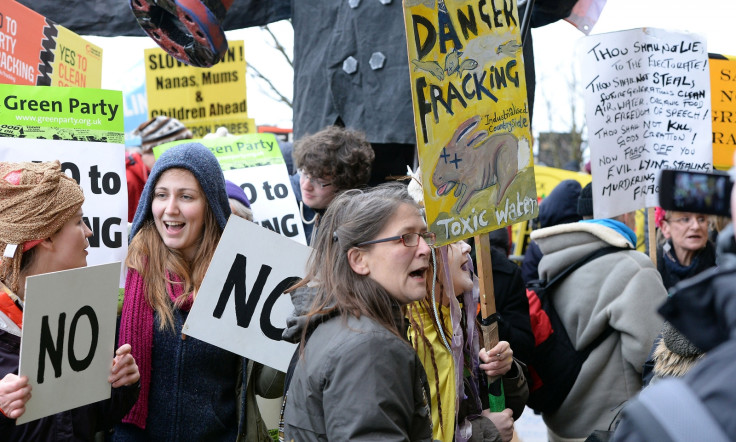 An edited government study that said fracking could cut house prices near wells by as much as 7% was missing parts about whether the industry is financially sustainable, an unedited copy reveals.
"Less clear is how sustainable the shale gas investments will be in the future," said the unredacted version of the Department for Environment Food & Rural Affairs study, originally published in March 2014 with missing parts.
Also left out of the original redacted copy were government questions about "whether rural communities have the right mix of skills to take advantage of the new jobs and wider benefits" from the industry.
The unedited copy was released on Wednesday 1 July after Conservative MP Kevin Hollinrake requested the full text be made public during a parliamentary debate on fracking the day before.
Fracking — known technically as hydraulic fracturing — is a mining technology that uses water mixed with sand and chemicals pumped at high pressure into shale deposits to remove natural gas between the rocks.
Early this week Lancashire county council rejected plans for a series of exploratory fracking wells in the region following protests from residents.
Controversy has hung over the report since the edited version was released.
"As founder of the Request Initiative, which requested the report on behalf of Greenpeace, I obviously support this," said Brendan Montague of the report's release. The global environmental group had been pushing for full publication since the edited version was first released.
Other sections dealing with the report's "high level findings", conclusions on the management of waste water, and aspects of the business case were also removed from the original report.
The table of contents was cut out as well as a section in the summary which reminded readers that "in the UK property rights reside with the state and landowners receive no compensation or reward" for any industry below their land.
Waste water produced by the industry "could place a burden on existing waste water treatment infrastructure capacity, and require further or new investment" which would come from public funds, the report said.
"Residents owning property close to the drilling site may suffer from lower resale prices due to the negative perception being located near the facility and potential risks," another cut out part said.
Local businesses in well areas may "gain from the expansion of drilling activity," it said, "but others ... may lose business due to increased congestion or perceptions about the region."
© Copyright IBTimes 2023. All rights reserved.