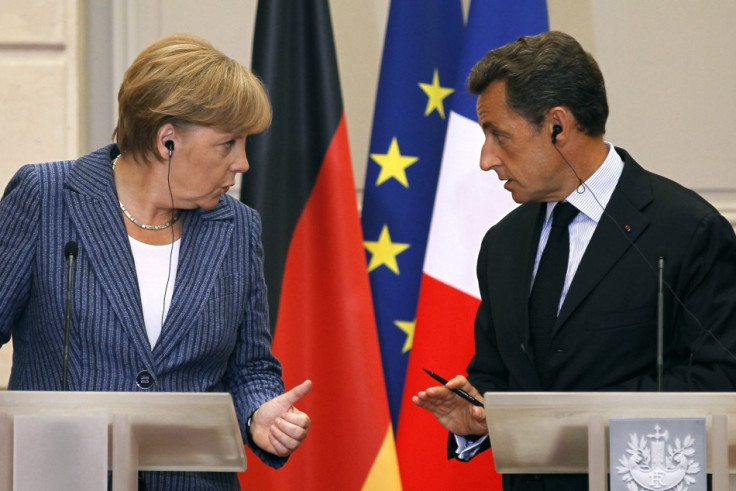 France and Germany, the two countries leading the Eurozone financial crisis, have failed to reach a deal on key parts of the Eurozone rescue plan which was due to be announced at a summit this weekend.
German Chancellor, Angela Merkel and French President, Nicolas Sarkozy will have to meet for a second summit this Wednesday following unsuccessful meetings to agree on a course of action to move forward with the plan to increase the €440bn Eurozone rescue package.
Merkel, facing a pending re-election, has struggled thus far to get a mandate from the Bundestag which is preventing any kind of deal from going through.
"There will be no agreements," said one senior German official. "This will now happen Wednesday at the earliest."
Despite the delay in any decision, a senior European official said that Sunday's summit would still come up with some key decisions on the crisis where a deal could be made with Greek bondholders who will be offered to take a cut in their interest repayments.