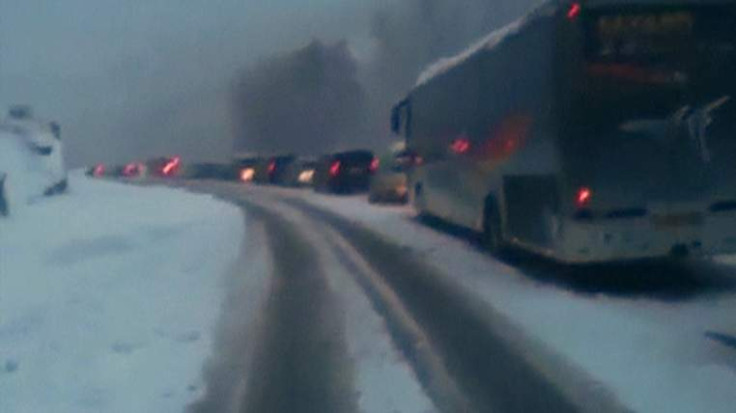 One man has died, while 15,000 vehicles are stuck in a snowdrift in the French Alps.
Holidaymakers who were heading to and leaving ski resorts in the Savoie region in south-eastern France were left stranded after heavy snow blocked the roads in both directions.
The 27-year-old man's car slid into a ravine in the Belledonne mountain range due to the icy conditions.
In a statement, France's Interior Minister Bernard Cazeneuve urged drivers "to exercise the utmost caution" and asked those who could delay their trips to do so.
Regional authorities have activated an emergency plan to re-house stranded holidaymakers in shelters in 12 towns.
Images shot in Brides les Bains show stranded cars and coaches on the route up to the French ski resort of Courchevel.
People who had spent Christmas week in the mountains were unable to reach airports and train stations.