The AA said it expects to respond to around 15,000 road traffic call-outs today - over a third more than an average Tuesday.
Last night, hundreds of motorists were left stranded in southern England for up to eight hours as roads closed and traffic jams reached around 15 miles.
The AA said it was having an exceptional number of call-outs from Bury St Edmunds to Hastings, where many cars became stuck in snow and ice and poor conditions are making it difficult to attend break-downs.
As of 12.30pm, the breakdown company had attended 7,500 call outs nationwide, equating to around 1,500 every hour.
Darron Burness, the AA's Head of Special Operations, says: "Last night, the weather wasn't exceptional - it wasn't a large covering of snow - but the combination of events was.
"Although the snow was forecast, unfortunately it was worse than expected, not helped by the strong wind blowing snow onto the carriageway.
If it comes in thick and quick enough, you can just 'lose' the road. It only takes one or two vehicles struggling for grip for the situation to quickly escalate. Gritters and emergency vehicles then struggle to get through, vehicles get abandoned and so on - it's a vicious, icy circle.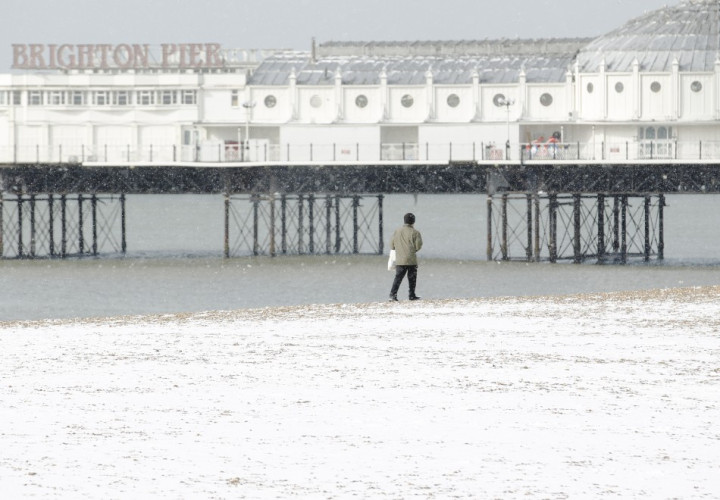 "Last night really illustrates the unpredictable nature of the weather and the fact that the road network can be vulnerable in such conditions. Drivers need to prepare accordingly as even short journeys can quickly turn bad.
"It is extremely worrying that so many vehicles were stuck overnight as in these weather conditions the lives of elderly or vulnerable drivers or passengers could be at risk."
At present, traffic accidents are taking place on roads across the UK. There are severe delays on the M4 at the Severn Crossing westbound due to poor weather conditions, with one lane shut.
In Devon, the A361 and A373 southbound have lanes blocked because of an accident involving two vehicles. The M77 westbound in Glasgow has one lane shut due to a broken down car.
Burness said "It's bitterly, bitterly cold out there, so carry plenty of warm clothing, blanket or sleeping bag, food and drink, fully-charged mobile and road atlas or sat-nav in case of unexpected diversions.
"Try to have at least a quarter of a tank of fuel, so you can run the engine intermittently to keep warm if you get delayed.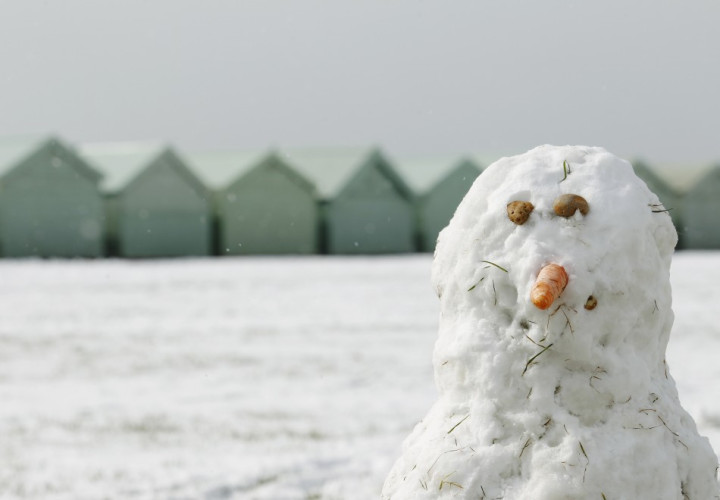 "Even if there's no snow where you are, there's a risk of ice, so keep your speed down and stick to the main roads where possible."
"We are extremely busy in eastern and southern areas, so unfortunately it may take us longer to get to people due to local road conditions and abandoned vehicles. We are prioritising accordingly and have our Land Rover crews in the area."
Eurostar has cancelled all its trains for the remainder of the day: "Severe weather conditions overnight in Northern France and Belgium have led to the closure of the high speed line.
"Eurostar is not able to run any services for the remainder of the day. Passengers will not be able to travel on Eurostar services today and should not come to our stations."
Gatwick Airport has cancelled a number of its flights to the Channel Islands, while airports in Paris have suspended around a quarter of their flights.