French government authorities have cracked down on illegal Roma camps with a programme of tearing them down and evicting the residents.
Two camps near Lille have been closed, days after Roma immigrants in Paris and Lyon were forced from their homes.
The BBC reported that 240 eastern European Roma have been put on a flight to Bucharest, after "agreeing to return voluntarily".
"There is nowhere to go," said one Roma woman. "It's a problem for the children because they are little."
Interior minister Manuel Valls said that unsanitary conditions at Roma camps were unacceptable, and court orders to get rid of them would be executed "with firmness".
An interior ministry source told the Daily Mail that the deportations were aimed at "ridding France of illegal communities".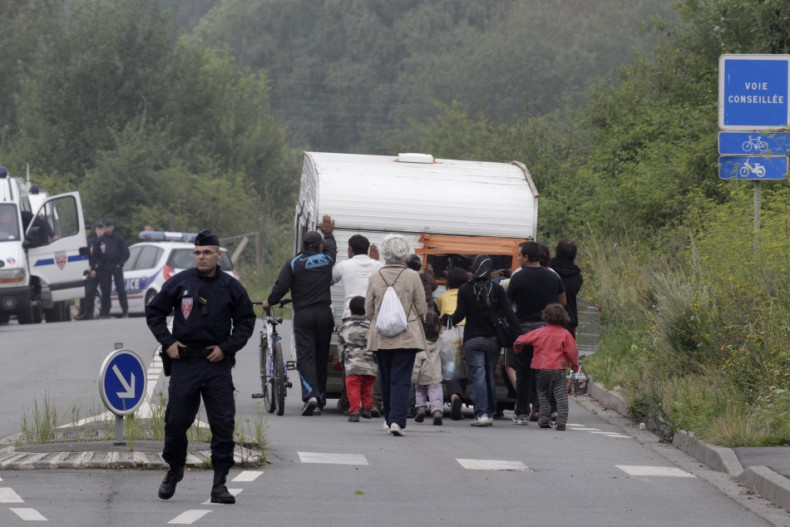 Several Roma supporters slammed the new French prime minister Francois Hollande for continuing with the previous government's policy of repatriating illegal immigrants by force.
"Francois Hollande made a commitment in a letter dated 27th March to Rom Europe: 'No expulsions without solutions'. There you go, a promise not kept," said Yann Lafolie, president of support group Ateliers Solidaires.
A Roma rights campaigner, whose name was given only as Jean-Philippe, told France 3 television the "voluntary" returns were "expulsions in disguise".
The French evictions follow massive round-ups of migrants in Greece, which have attracted criticism from human rights organisations.