French President Emmanuel Macron made a surprise visit to Saudi Arabia on Thursday (9 November) and met Crown Prince Mohammed bin Salman amid rising tensions between Riyadh and Tehran over Lebanon and Yemen.
Macron's unscheduled visit occurs against the backdrop of week-long fervent activities in Saudi Arabia – a missile attack on Riyadh, widespread anti-corruption purge affecting princes and ministers, a theatrical resignation announcement by Lebanese Prime Minister Saad Hariri, and an unannounced visit by Palestinian President Mahmoud Abbas.
The French president's first face-to-face encounter with the 32-year-old Saudi crown prince, popularly nicknamed MBS in the political and monarch circles in the Middle East, focused on regional developments in particular to what is happening in Lebanon and Yemen.
"They discussed the situation in Lebanon following the resignation of Prime Minister Hariri. President Macron reiterated the importance France attaches to Lebanon's stability, security, sovereignty and integrity," said a statement from the French presidency.
Although Macron had earlier said that he was informally in touch with Hariri, there was no clear indication whether he actually met the former Lebanese PM in Riyadh. France has close ties with Lebanon, a former French colony.
"My wish is that all Lebanese political officials live freely in Lebanon... which means having a very demanding stance on those who could threaten any leader," the French president had said in a press conference in UAE.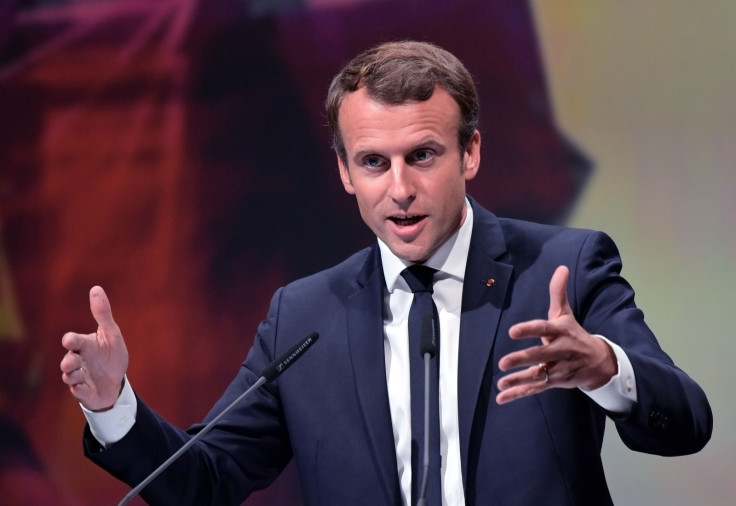 Though there have been reports that Hariri's movements are kept restricted, Riyadh has denied the accusations, the stepped down Lebanese premier himself has not made any announcement since his televised broadcast of the resignation on 4 November.
However, on the topic of dealing with Iran, the Shia-oriented regional rival of Saudi Arabia, Macron was tactful and said he was "very concerned" about Tehran's ballistic missile activities but defended the nuclear deal.
"There are extremely strong concerns about Iran. There are negotiations we need to start on Iran's ballistic missiles," said Macron.
Both Iran and Saudi Arabia share a fractious relationship due to a power struggle over a series of religio-political issues such as the way Islam is interpreted, the Islamic world's leadership and oil exports.