Francis Coquelin thought his Arsenal time was over before his Charlton return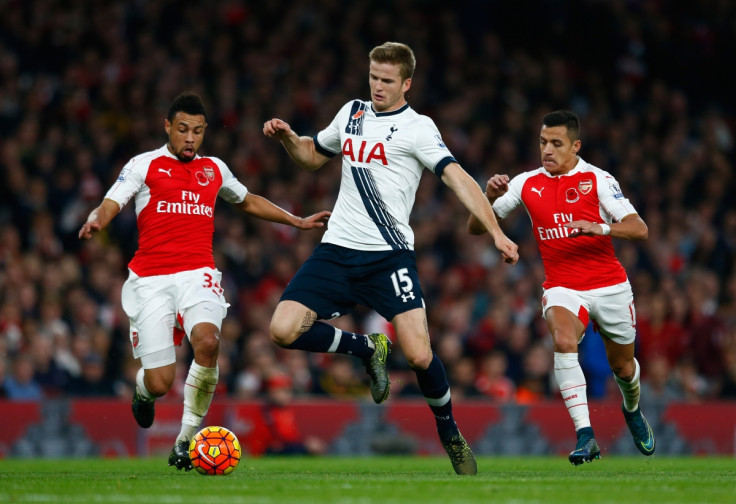 Arsenal star Francis Coquelin has revealed he was close to leaving the Emirates Stadium twice last season before eventually establishing himself as a crucial member of Arsene Wenger's line-up. The 24-year-old midfielder said that he was always confident about his potential to succeed for the Gunners but after struggling to convince the manager he deserved a chance with the first-team, he thought his time at North London was "finished".
The Frenchman moved to the Emirates Stadium in 2008 from Stade Lavallois as a promising prospect for the future. However, and despite the shortage of options in the holding role in Wenger ranks, he failed to make the breakthrough into the first-team during his early seasons at the club.
Wenger sent him on loan to Freiburg during the 2013-2014 campaign in what looked like his final chance to prove his worth to play in the top flight. Coquelin failed to respond to the doubters with just nine starting Bundesliga appearances and once he returned to the Emirates Stadium in the summer, he understood that maybe it was best to say goodbye to the Arsenal dream.
"It crossed my mind to leave in last year's transfer window, but I didn't want to leave just to leave – if I was going to go, I wanted it to be for a good thing and it didn't come," Coquelin revealed to the club website.
The Frenchman, however, didn't find any attractive proposals and opted to stay at North London with the hopes to turnaround his situation – although his contract at the club was set to expire in the summer.
"After that I was really focused on Arsenal but I knew I was pretty low down the pecking order, so I was focused on working really hard even if I wasn't in the squad," Coquelin said.
But the opportunities didn't arrive either in the start of last season and he asked Wenger to move him on loan to Charlton for one month.
"I had a few chats with the boss and he was happy with the way I was training. After three or four months, I said I wanted to go on loan and he said it was a good idea, so I went to Charlton."
"Before coming back, it was probably the best time I'd had for a year and a half because I had a really difficult experience in Germany and at Charlton they gave me the taste for football. I really felt wanted there and the boss of Charlton really wanted me. I could see my team-mates really trusted me, even after a short period of time, so it was a good feeling to get that back.
The experience at the Championship club was that good that Arsenal agreed to extend his loan for a further month, despite the injuries suffered by both Mikel Arteta and Jack Wilshere. Coquelin then thought again that his time at the Emirates Stadium was over, but only days later he received the fateful phone call to return to Arsenal.
"Then Dick Law called me to bring me back to Arsenal. It was really weird, as a week before, I saw that we had a few more injuries and my contract at Charlton was finished, but I was told Arsenal had given them the green light to extend the deal.
"So I thought: 'Stay focused on Charlton, as it is finished with Arsenal,' but then two days later, I got the call to come back. That's football – you never know what to expect."
Coquelin revealed that back at North London he was left frustrated once again as Wenger continued to overlook him. However, since starting in the win over West Ham on 28 December, his fate at the Gunners changed. He became a pivotal star for Wenger in the second part of last season, earned a new contract and kept his role in the new campaign, despite the summer rumours over the arrival of a new holding midfielder.
© Copyright IBTimes 2023. All rights reserved.